Slim margins, fewer resources, and consolidation have made it harder for small health plans to compete. That's where payer outsourcing makes a huge impact.
With shrinking margins, fewer and fewer internal experts, and increasing consolidation, it may be harder than ever for smaller health plans to compete. Can they survive and even thrive in this changing industry that's known to be full of legacy inefficiencies? Small health plans face unique
challenges
but benefit from unique solutions, too. The key to small health plans thriving in the current healthcare climate is payer
outsourcing
. Payer outsourcing involves a health plan contracting with a third-party vendor for claims processing and other functions. In this model, an outside group of focused experts perform what otherwise would be an "overhead expense" in the form of technology investiture and staffing/resources. Payer outsourcing has expanded beyond business process outsourcing (BPO), offering innovative technology and real-time resources that don't require an up-front capital investment. Impressively, this model helps small health plans achieve serious traction in revenue gains.
Challenges that Small Health Plans Face
Technological advances, "less is more" mentalities and lack of resources are top of mind for small health plans, according to our experience. But the struggle that a smaller payer faces seem to stem from the influx of newly-insured Americans with the passing of the Affordable Care Act. Suddenly, millions of Americans found insurance, leading small health plans to find that their legacy processes could not scale. As the Affordable Care Act continues to evolve, a stream of regulations continue to flood the limited resources of small health plans. New regulations will make administrative costs rise for health plans, who already struggle to focus on high-value activities. In particular, the future of healthcare requires claims processing modernization, data aggregation, information security and accountable care – all with great urgency,
says
Healthcare Finance
. Understandably, the increased pressure on small health plans to optimize means that payer outsourcing has grown in new and innovative ways. Health plans are increasingly outsourcing some or all parts of their payment integrity program, including FWA and claims processing. There's more to it than BPO. Just look at Oscar Health, a newer health insurance company
relying
on an insourced/outsourced model (and technology) to provide a more efficient healthcare experience. "The end goal is to process claims efficiently so doctors spend less time hunting down payments for the care they already gave, and reduce errors so consumers never have to deal with denied claims or paying for services they never received,"
writes
Oscar Health.
Small health plans face unique challenges, but benefit from unique solutions, too.
Payer Outsourcing is a Smart Solution
Smaller health plans that decide to outsource are in good company. It's so common, BPO is a part of many small businesses. But outsourcing payment integrity works differently, oftentimes more intuitively, with a health plan. And for smaller health plans, in particular, payer outsourcing gives access to otherwise out-of-reach experts and innovative technology. "For the same reason you outsource claims processing, find a trusted partner with expertise and advanced technology to ease your payment integrity burden," says Jason Medlin, VP of Marketing and Business Development at ClarisHealth. Medlin notes that for many smaller health plans, payer outsourcing is a way to
get more
from third-party vendors without adding to overhead. The ability to
maximize vendor services
and even add additional vendors all adds up to increased recoveries for health plans, says Medlin. Smaller health plans may want to move quickly on
technology implementation
. Contingency-based relationships, like we use at ClarisHealth, are helpful for small health plans because they don't require a large capital investment. Payment integrity outsourcing is far more turn-key and affordable than health plans may realize.
Get Proof of Concept for Pareo – For Free
Payer outsourcing is a relationship we absolutely believe to be in the best interest of smaller health plans. Talk to ClarisHealth about Pareo®, our comprehensive payment integrity solution.
Learn More
Talk to ClarisHealth about how Pareo® can transform your health plan's payment integrity operations.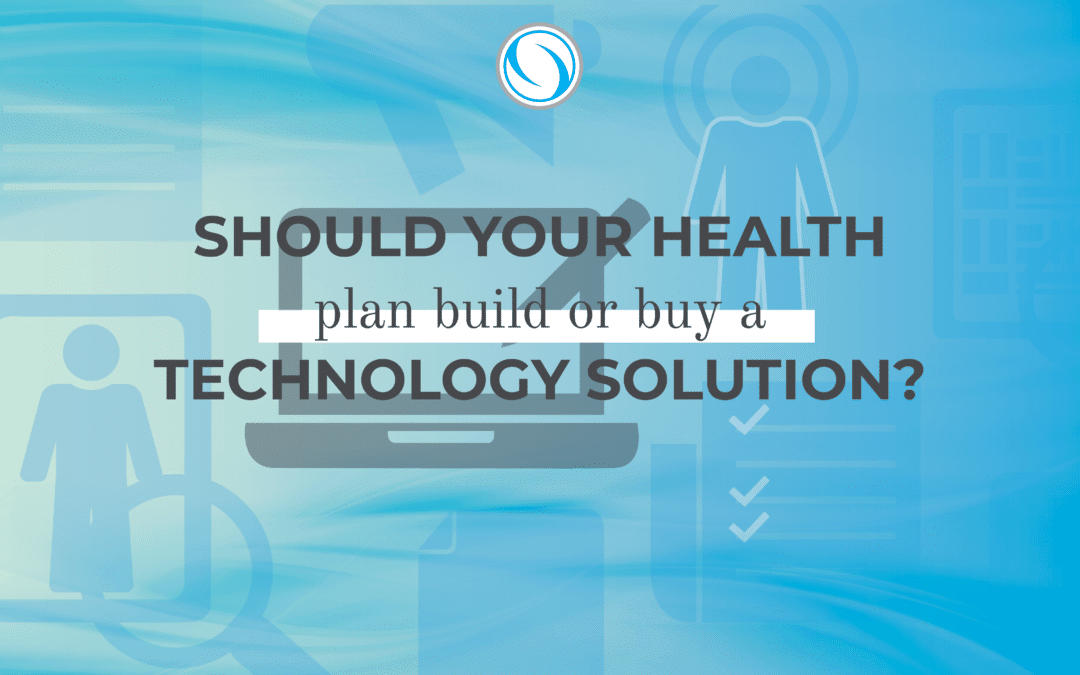 Flexible solutions offer greater value to health plans Whether your health plan has decided it has outgrown its manual paper-based processes or existing technology, at some point you will likely ask, "Should we build our own custom solution or buy something off the...