It's almost 2019, and forward-thinking health plans have a choice when it comes to total payment integrity solutions.
From smaller regional plans with fewer than 100k members to large national health plans with millions of lives covered, Pareo scales to accommodate all needs. Here are the top 7 reasons that health plans choose Pareo:
1. Reduce Administrative Spend
Health plans often seek out Pareo as a total payment integrity solution that eliminates administrative complexity, reducing overall spend. It's estimated that 10% of all health care spending in the U.S. is wasteful, attributed to administrative costs that would be eliminated by more efficient processes.
The burden of cumbersome, manual admin processes lead MCOs to miss timely provider payments, tightening their provider network and placing an unnecessary burden on patients and providers.
For managed care organizations (MCOs), the cost to coordinate benefits is estimated at 12% of a health plan's entire spend. ClarisHealth's solution simplifies and automates workflows, allowing our clients to quickly optimize operations and reduce costs for coordination of benefits.
2. Optimize Relationships with Business Partners
For many health plans, bringing on more business partners to improve recoveries is a top-level goal. However, the inability to see the "bigger picture" makes it extremely difficult for health plans and their business partners to plug in easily or operate at maximum utilization. Pareo is able to optimize relationships with business partners, allowing health plans to grow their recoveries and easily coordinate goals with third-party payment integrity partners.
Pareo is able to benefit both health plans and business partners by offering easier onboarding, real-time feedback, fast turnaround on new concepts, and multi-beneficial sharing of information that's customized to each business partner. We view our technology as a crucial connection that improves technology capabilities for health plans.
3. Eliminate Work Silos
Work silos are a byproduct of company structures, based on natural development of ideas and workflows within departments. However, it's widely understood that these silos prevent the overall growth of an organization. The healthcare industry in particular has suffered from data siloing in large part due to manual, inefficient work processes.
As health plans seek to centralize their payment integrity efforts and break down data silos, they turn to Pareo. Our total payment integrity technology supports initiatives that break down silos, such as change management techniques, by culling system-wide data and presenting it through a single portal.
4. Organize Big Data
Data is an integral part of health plan operations, but many organizations struggle with the task of managing so much information. Pareo assists with process digitization, allowing our clients to move beyond spreadsheets and into a more dynamic platform.
When managing data is no longer of primary concern, health plans can move into activities that generate a higher return on their investment. Faster decision making and utilizing predictive analytics (both available with Pareo) can take a standard data report and turn it into actionable insights — all in real-time.
5. Prevent Waste and Abuse
Health plans that want a more robust fraud prevention program seek also to address waste and abuse, a holistic approach that keeps a tighter cap on improper payment rates. Pareo can analyze your post-adjudicated and post-pay claims data (useful as the Federal government is starting to look at how health plans do this), intelligent flagging of potential waste and abuse claims, automation of claims and auditing workflows, and the application of AI technology.
Waste and abuse actually outsize fraud, but the terms are perceived as more ambiguous, resulting in the use of limited technology rather than broader solutions. Health plans may mistakenly think they've got payment integrity "covered" when they really only have fraud-prevention technology in place. By addressing a health plan's entire payment integrity continuum, Pareo helps our clients transition more post-pay activities to prevention.
6. Improve Provider Engagement
As more providers collect payment upfront and more payers look closely at member satisfaction, the intersection between the two has narrowed. Proactive health plans are seeking to improve provider engagement with the understanding that doing so has a direct effect on member satisfaction rates, and they're choosing Pareo as the technology that supports this.
Keeping your health plan's providers happy will also keep your members satisfied.
By automating activities, providing access to necessary claims documentation, and removing redundancies, Pareo is able to significantly minimize provider abrasion. We are firm believers in tracking a Net Promoter Score with your health plan's providers as way of measuring improved engagement.
7. Control Claim Spend
Why settle for 1-2% as the rate of return on claims when you can get up to 10% by using Pareo? Total system visibility is required in order to control claim spend, but without understanding what's possible, many health plans settle for less.
Overspending is a huge problem in healthcare, accounting for about $1 trillion of total healthcare expenditures in the U.S. With Pareo, you can actively track your spending on claims in real-time, allowing your health plan to quickly correct course. Excessive administrative costs, missed prevention opportunities, and unnecessary services are all causes of overspending. Pareo's advanced analytics module allows health plans to gain traction on claim spend, improving recoveries and furthering ROI.
Talk to ClarisHealth about how Pareo® can transform your health plan's payment integrity operations.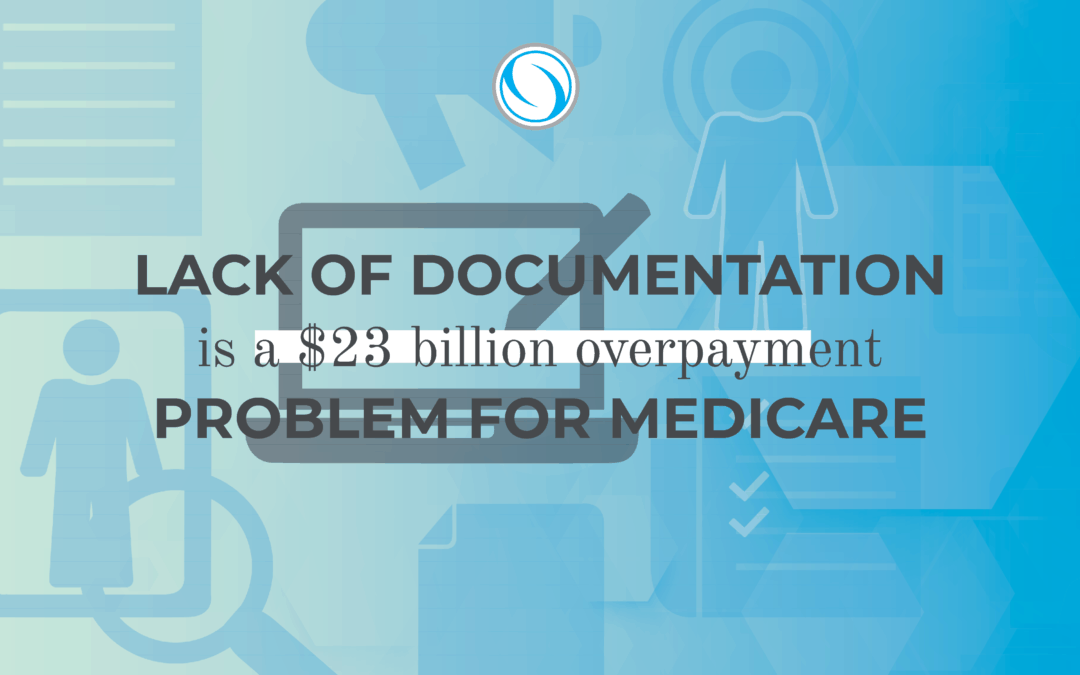 Medicare overpayment is a massive problem, and lack of documentation is a significant contributor. When we see errors adding up to billions of dollars in improper payments, we pay attention. As payment integrity technology experts and also healthcare consumers we take...