ClarisHealth Hires Mark Isbitts as Vice President of Program Integrity
25-year industry veteran will extend ClarisHealth's strategic direction in growing and building market-leading technology solutions for health plans.
NASHVILLE, Tenn., July 2, 2019 – ClarisHealth, a leading provider of advanced payment integrity technology for health plans, hired Mark Isbitts as Vice President of Program Integrity. Isbitts will  create and launch new products, increase market awareness, position products and cultivate market opportunities.
Isbitts brings with him over 25 years experience in healthcare, including 15 years in product management leadership. He has worked for some of the leading healthcare Payment Integrity vendors where he launched several new products into the market.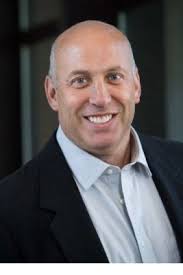 In his roles immediately prior to joining ClarisHealth, Isbitts helped several mid- to large clients in the healthcare payer technology space with their product management and ideation processes, go to market strategy and overall positioning, and led a team that managed a product portfolio of over $155 million.
"We're very excited to have Mark on board," says Jeff McNeese, CEO of ClarisHealth. "His depth of experience, knowledge and product management capabilities will complement our growing team of seasoned executives and help us deliver on new products and solutions to our expanding base of health plan clients."
Isbitts holds a B.S. from the University of Michigan and a Master's in Healthcare Administration from Mercer University. He lives in the greater Atlanta area with his family.
"ClarisHealth is on the forefront of technology-enabled payment integrity and FWA solutions," says Isbitts. "In many respects, the company is charting a new course for how these services have historically been delivered. I very much look forward to helping ClarisHealth deliver one-of-a-kind solutions that help health plans maximize medical savings most cost effectively."
About ClarisHealth
ClarisHealth is the answer to the health plan industry's siloed solutions and traditional models for identification and overpayment recovery services. We provide health plans and payers with total visibility into payment integrity operations through our advanced cost containment technology Pareo®. Pareo®enables health plans to maximize avoidance and recoveries at the most optimized cost for a 10x return on their software investment. For more information please contact us via the button below.
Now's the time for total payment integrity
See the ClarisHealth 360-degree solution for total payment integrity in action.
A Better Way to Conduct Medical Claims Audits
With advanced technology, health plans can take control of their medical claims audits while achieving high ROI. Here's how.
ClarisHealth a Winner of NBJ 2021 Best in Business Awards
Leading provider of technology platform for health plans one of 8 honorees selected for annual Nashville business award. ClarisHealth is honored to be declared a winner of the 2021 Nashville Business Journal (NBJ) Best in Business ...
Vendor Consolidation Reduces Payment Integrity Innovation
What steps should your health plan take to ensure you get the most value from your services vendors and payment integrity efforts in the face of vendor consolidation?