Pareo Provider
Digitize & automate provider engagement
Expand your Pareo stack to directly communicate with providers around claims payment accuracy.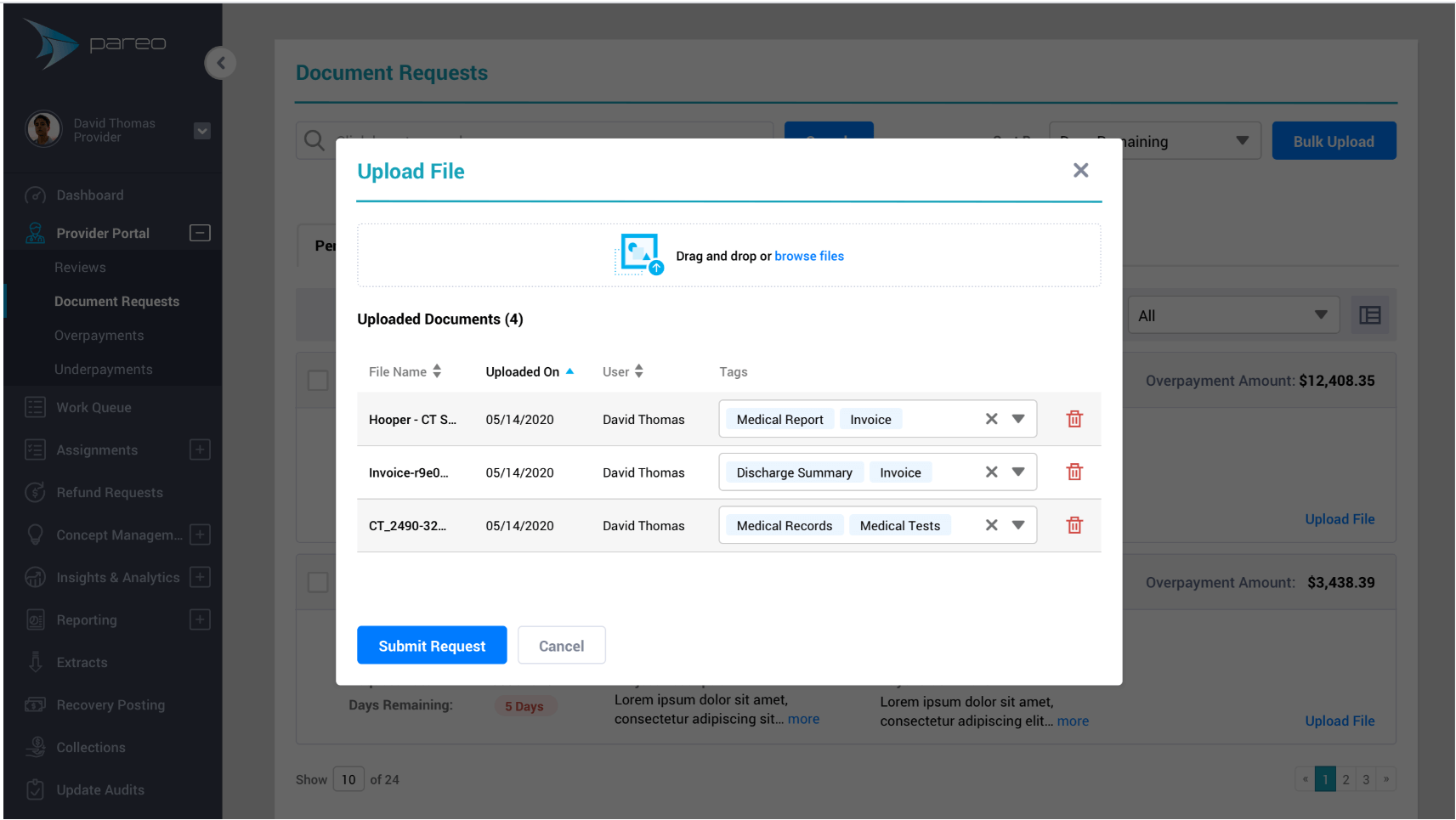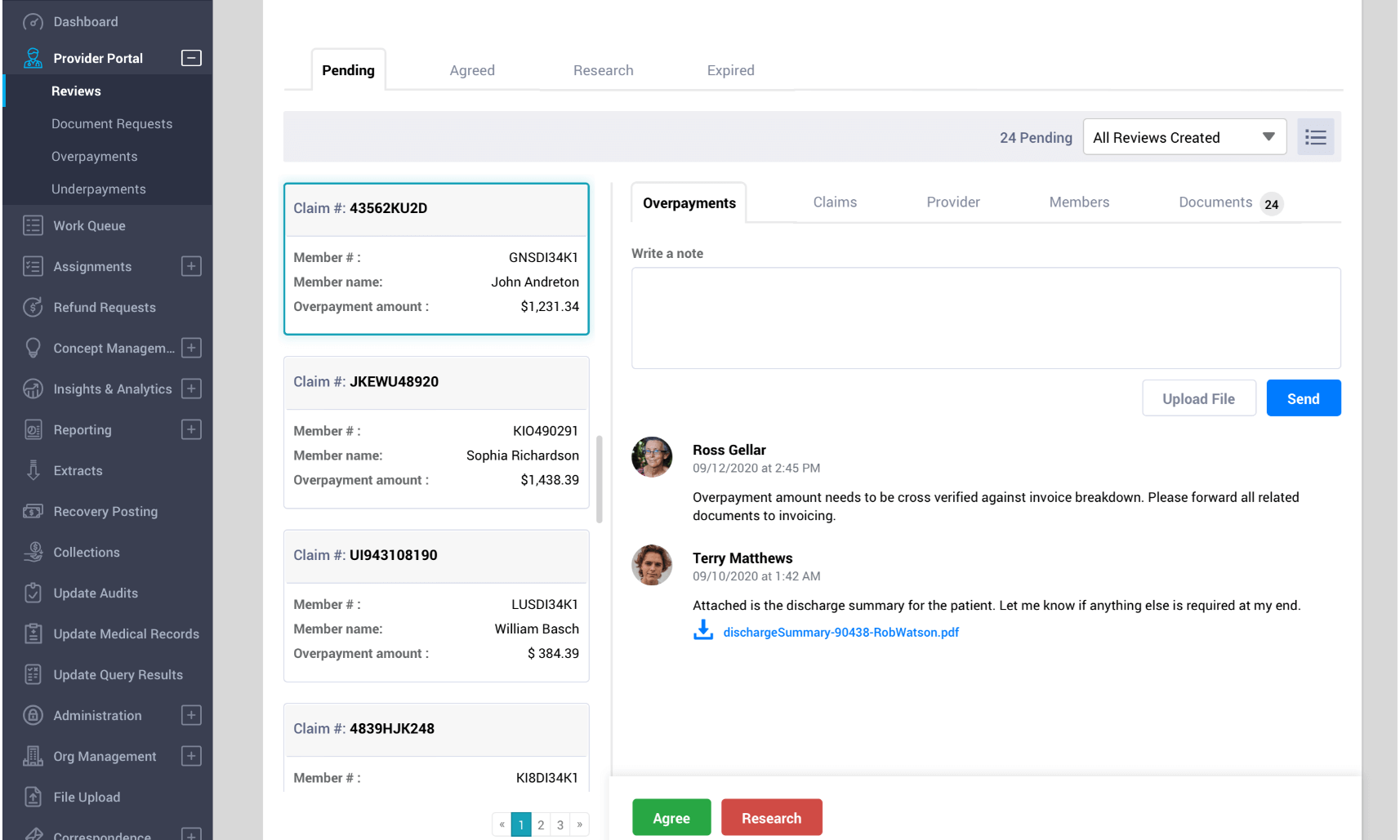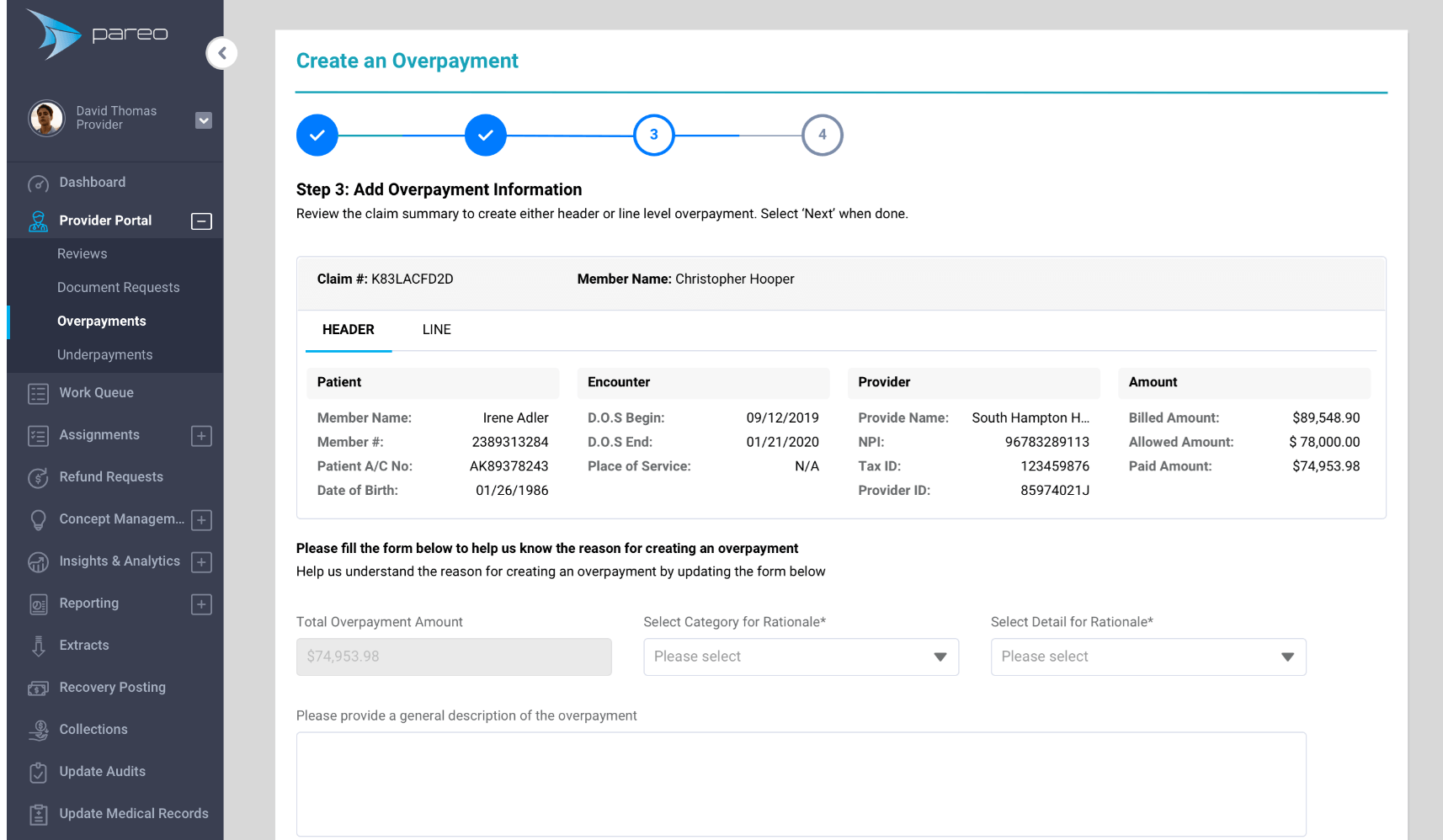 Modernize your provider outreach

 

strategy
Transform manual, paper-heavy processes with Pareo Provider, a robust communications portal. 
Features
Engage valuable network providers with real-time communications around overpayments and underpayments.
Automate
Easily share real-time claims information with your providers for a cleaner claims process.
Communicate
Easily communicate overpayments and handle disputes upstream for faster recoveries and reduced re-work costs.
Digitize
Reduce print, mail, and labor costs to launch digital provider outreach strategies and further stakeholder coordination.
Organize
Process records requests, organize and store documents.
Report
Rights-based reporting for payers and providers shows payment reconciliation forecasting and other essential A&R metrics.
Secure
Pareo Provider is a HIPAA-compliant, HITRUST-certified portal that ensures secure communication.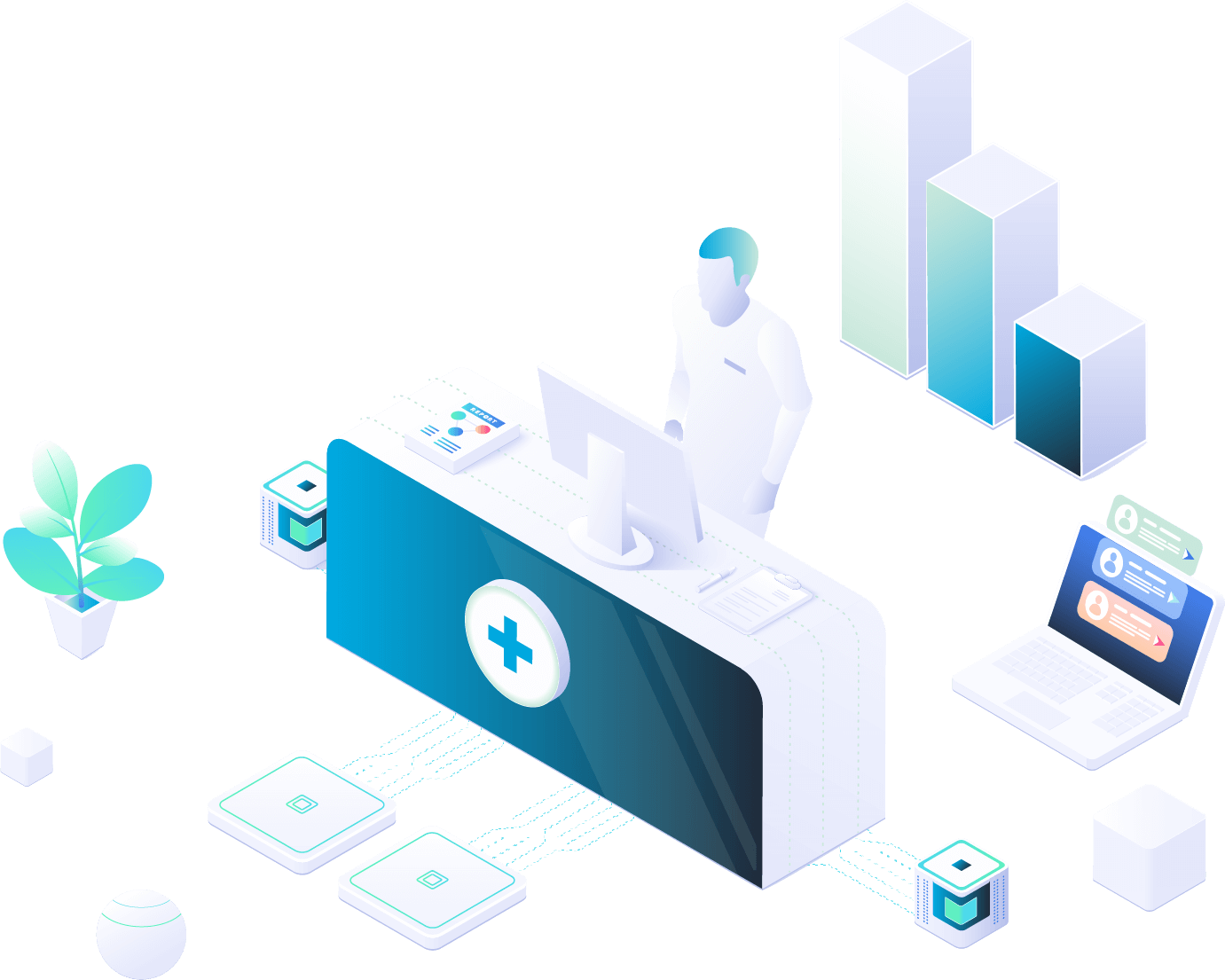 Improve Provider Relationships
Smart Document Management
Providers can easily access and manage necessary documentation to eliminate manual processes and reduce their administrative burden. 
Process Payments
Quick & transparent payment reconciliation builds trust with providers, and documented payments integrate with claims systems to close the loop on recoveries.
Provider Dashboard
Pareo Provider extends a dashboard view to your plan's providers, offering relevant insights, alerts and notifications, and a payment forecasting tool.
Strengthen provider relationships with a digital-first outreach strategy.
How can Pareo work for you?
Our product experts can support your search via resources, educational demonstrations, capabilities assessments and more.