5 Benefits of Integrating SIU with Payment Integrity
A webinar with Mark Isbitts, VP of Program Integrity and Jason Medlin, VP of Marketing and Business Development
View Transcript
Jason Medlin: "Healthcare payers have difficulty managing and organizing their Fraud, Waste and Abuse leads and then turning those leads into cases. Even once they do this, the working, on-going management and reporting of these cases is often dis-jointed and incomplete due to lack of proper tools, and technologies with overly manual processes. This common problem could be solved by better integrating the efforts of SIU and overall payment integrity initiatives. Joining me to discuss this issue is Mark Isbitts, vice president of program integrity for ClarisHealth.
"Mark, what are the problems health plans face when trying to address fraud, waste and abuse?"
Mark Isbitts: "Most statistics show that at least 7% of healthcare spending is made up of some sort of overpayments. That's $400 billion – at least – and only 5% of that is expected to be recovered. Even bigger than fraud, waste and abuse, some of  that is handled by the Audits team while some is handled by SIU, and is often entirely disconnected from SIU. These data silos are primarily the result of outdated and inadequate solutions, and the consequences can be dire for the health plan. 
"So, what are those consequences?
"Poor communication within the SIU and throughout the Payment Integrity team as a whole – so, beyond the SIU

"Lack of efficiency to get through all leads and cases in an appropriate manner

"Lack of effectiveness in thoroughly managing cases which can lead to missed savings opportunities and undetected fraud, undetected payment policy gaps and even undetected inabilities

to follow contract terms both on the provider and the payer side

"And, finally, inability to report on SIU progress – and the ROI of the SIU – in a very timely and effective way, which will also prevent health plans from meeting State and Federal regulatory reporting guidelines

especially for those plans that are Medicare advantage or Medicaid HMOs."
JM: "That sounds like a really big problem, Mark. How do health plans address this disconnect?"
MI: "Well, there are a lot of different ways because FWA isn't necessarily separate from overall payment integrity initiatives. Just, the way they go about them may have some similarities and some differences. Ultimately, they have the same ultimate goal: paying claims appropriately and efficiently. So,when you bring SIU into the fold, you're talking about comprehensive technology that increases transparency both within and across the silos can go a long way towards helping with that goal."
JM: "Got it. What benefits do you see from integrating SIU and Payment Integrity?"
MI: "Well, there are a lot of benefits, but I think there are really 5 major ones.
"The first one is certainly increasing that speed to decision making, taking action, and resolution of the issue. So, that could be anything from doing a recovery in post-pay to putting a provider on a pre-pay initiative. Provider education which is very common. And, ultimately, if it's egregious enough, they may decide to go ahead and prosecute. That's usually the last resort, however.

"Second of all, it's going to reduce false positives while increasing true positives for improved efficiency with investigators. False positives are the bane of many investigators' existence because they have an enormous amount of leads and possibilities that they need to go through, and sometimes it is looking for a needle in a haystack.

"Third would be Improved transparency of the SIU process, both within the unit and across all the entire payer enterprise.

"Fourth, reducing that provider abrasion. So, this leads to, the previous issues I talked about all lead to potential issues with the providers because, number one, they don't really like to be accused of fraud, waste or abuse. In addition to which, if it's a false positive, it just makes the payer look bad, and it just creates some bad friction within the provider community.

"The fifth and final one is easier tracking of the SIU team's ROI and efficiency, which helps automate what is today a very manual reporting process. Some of that is due to technologies or process, which are typically a little outdated, and the amount of reporting, especially, that they have to do for the government agencies, such as CMS, OIG and state reporting – it's just an enormous amount of work, and it requires a lot of automation in order to become more efficient."
JM: "So, Mark, it sounds like there's a lot of benefits to looking at payment integrity and SIU holistically. What is it about the ClarisHealth fraud solution that makes it different from existing tools that are used by most health plans today?"
MI: "Well, Jason, most other solutions on the market today, including homegrown solutions, lack functionality that's really needed. They lack ease of use and integration to other parts of Payment Integrity, so therefore not only are they becoming siloed, they're also preventing other areas of payment integrity from accessing and utilizing the information that the SIU has, which could help them as well. 
"At ClarisHealth, we offer a modern approach that incorporates all aspects of the SIU investigators' case management experience. As an integrated part of the payment integrity technology platform Pareo®, the Pareo Fraud: Case Management solution offers a comprehensive, web-based solution for your intake, your management, your dissemination of information and cases, the decisioning component and the tracking of leads and cases that are the result of fraud, waste and abuse. Pare Fraud: Case Management also helps aid in healthcare payers quickly identifying gaps and growth opportunities around medical savings. It's very intuitive and easy to use."  
JM: "Thanks so much for taking the time, Mark. If you'd like to have an exploratory conversation around your fraud initiatives, or see Pareo Fraud in action, feel free to reach out to us at info@clarishealth.com"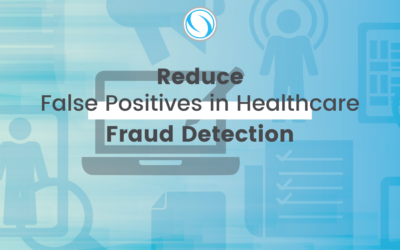 Part 2 of our series on how the SIU can use artificial intelligence to overcome common challenges. A.I. can reduce the fraud false positive rate to make the most of your limited investigator resources.