GYB 

Commitment
A promise to our employees and clients
ClarisHealth's culture is built around a singular principle: "Got Your Back!" 
We value new perspectives. We are a culture of continuous innovation and learning. We understand that when you take risks, immediate success rarely happens — and we are stronger for it. Working together and supporting each other, we make the impossible a reality! 
"Got Your Back" is how we feel about each other, how we treat our customers, and how we support our community. This tenet is embodied in our core values. 
INNOVATION – Dreaming big makes the impossible, possible.
COMPASSION – Suspend judgement and seek to understand.
INTEGRITY – Trust must be the foundation of all relationship growth.
COMMUNICATION – Empowerment begins with transparent knowledge sharing.
ACCOUNTABILITY – Honor commitments by demonstrating responsibility and reliability.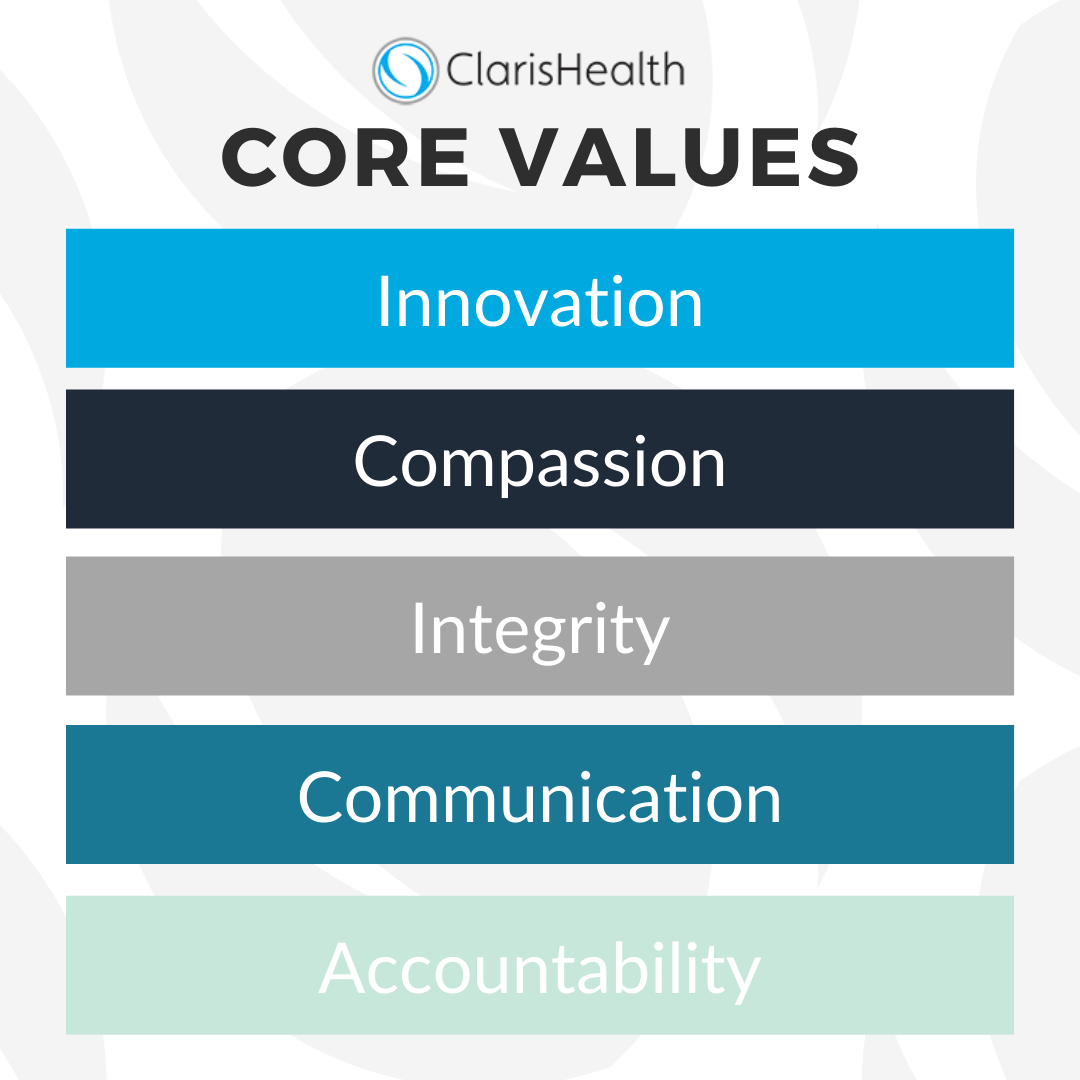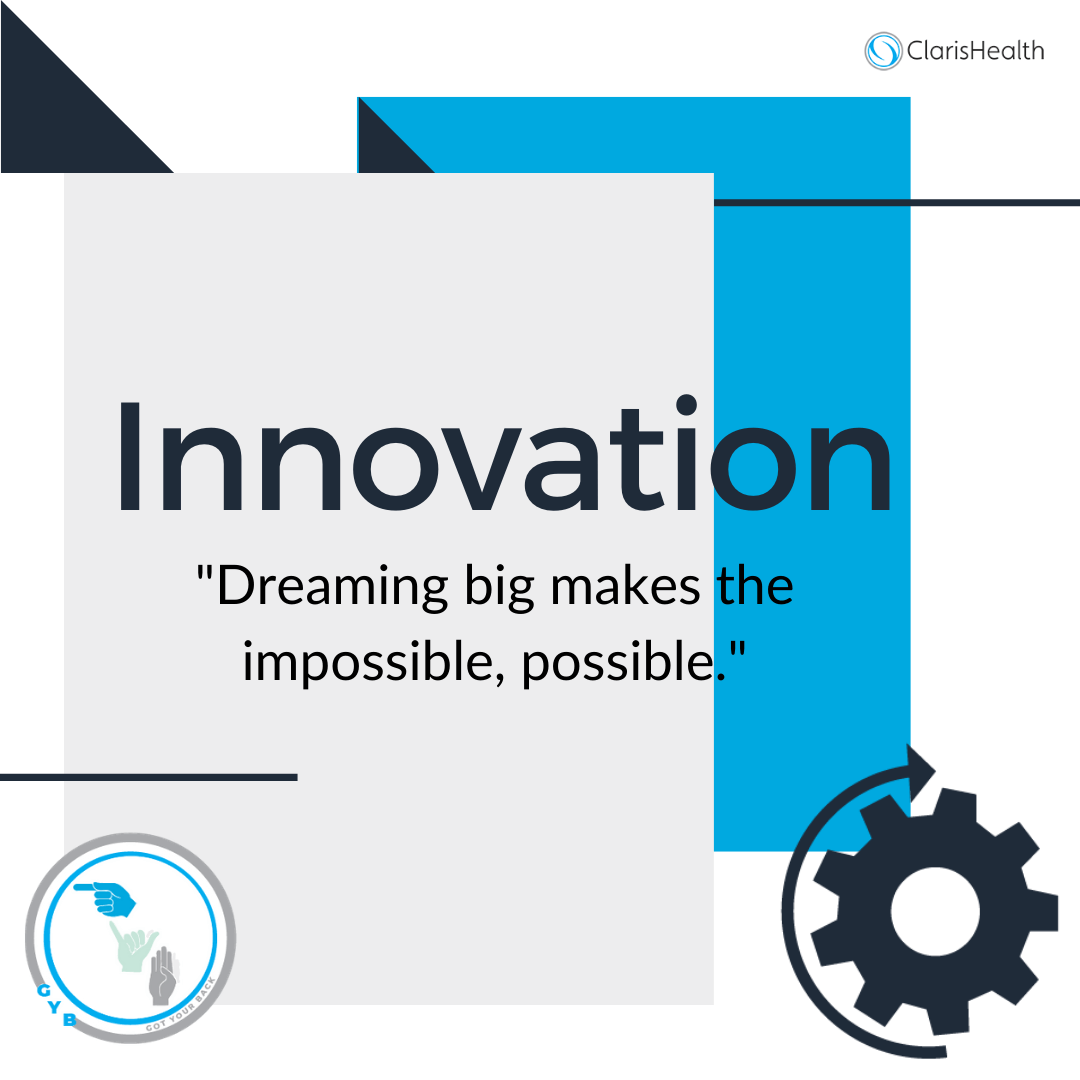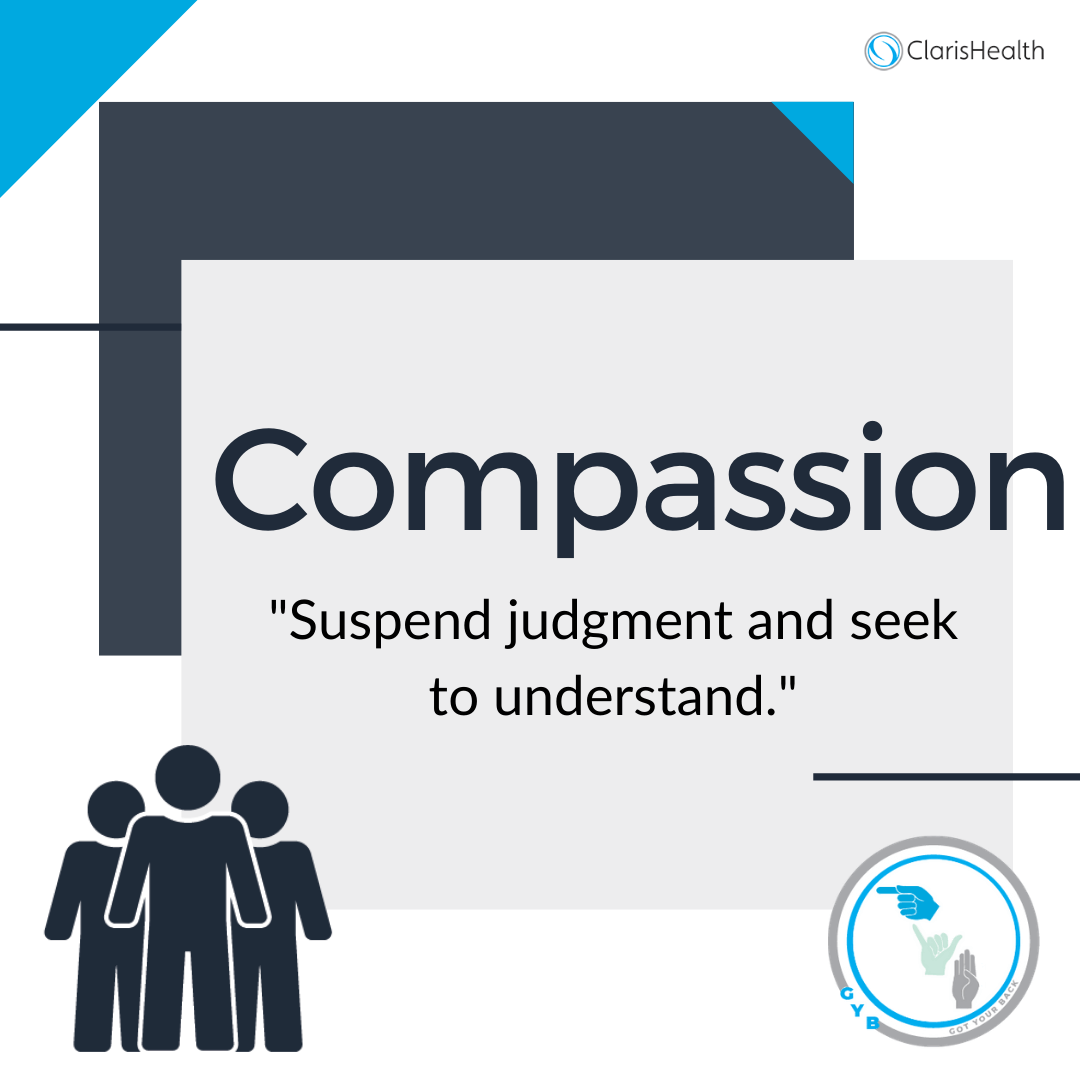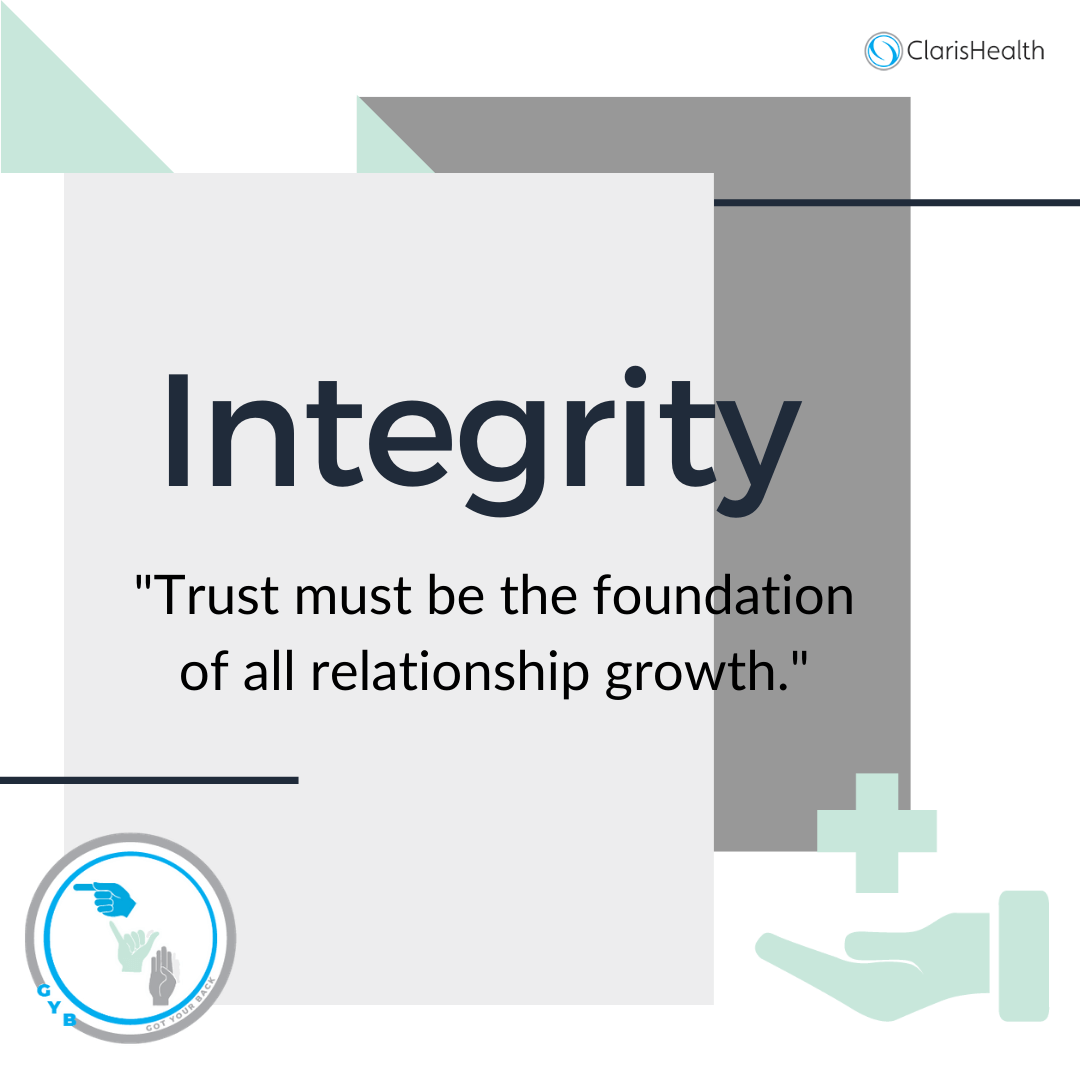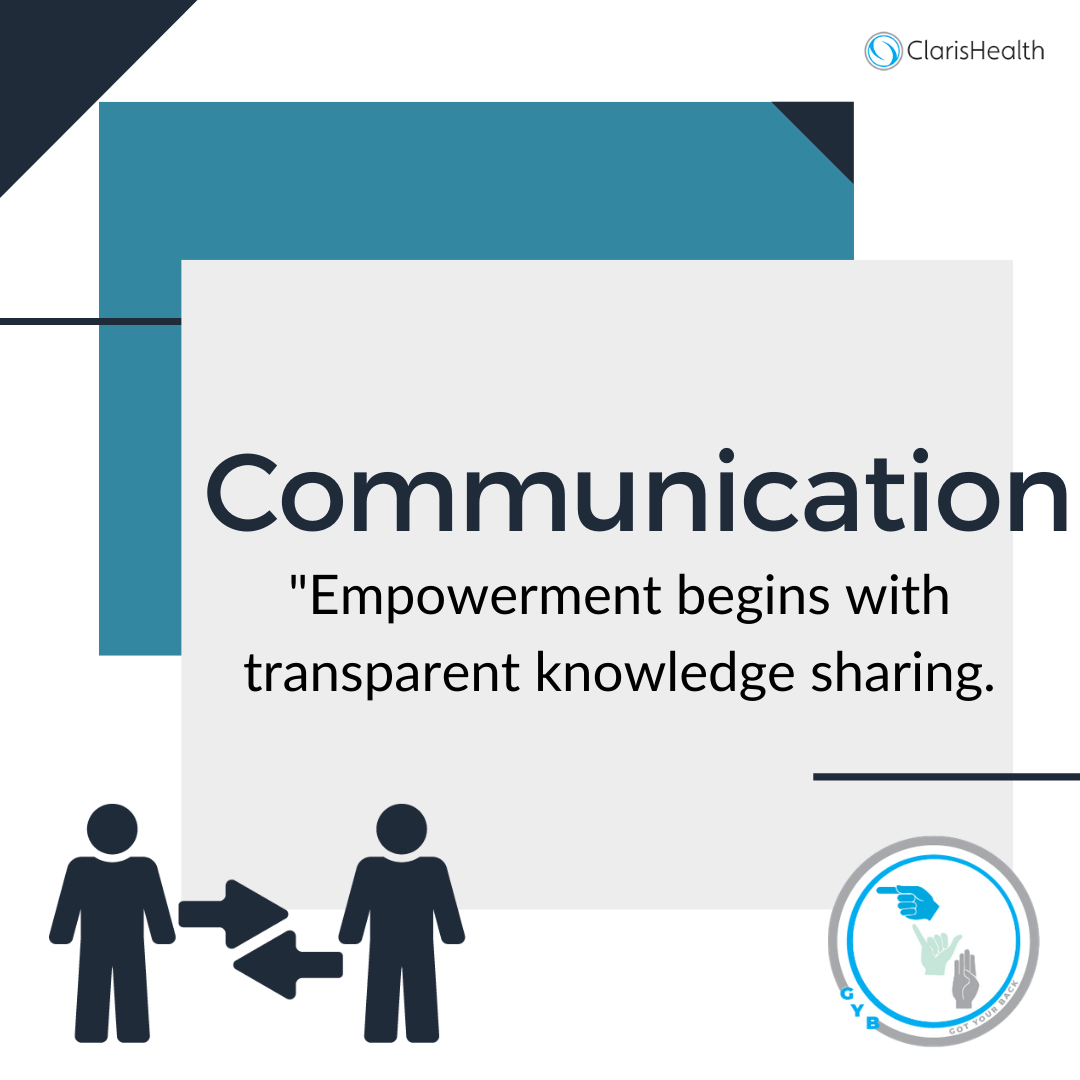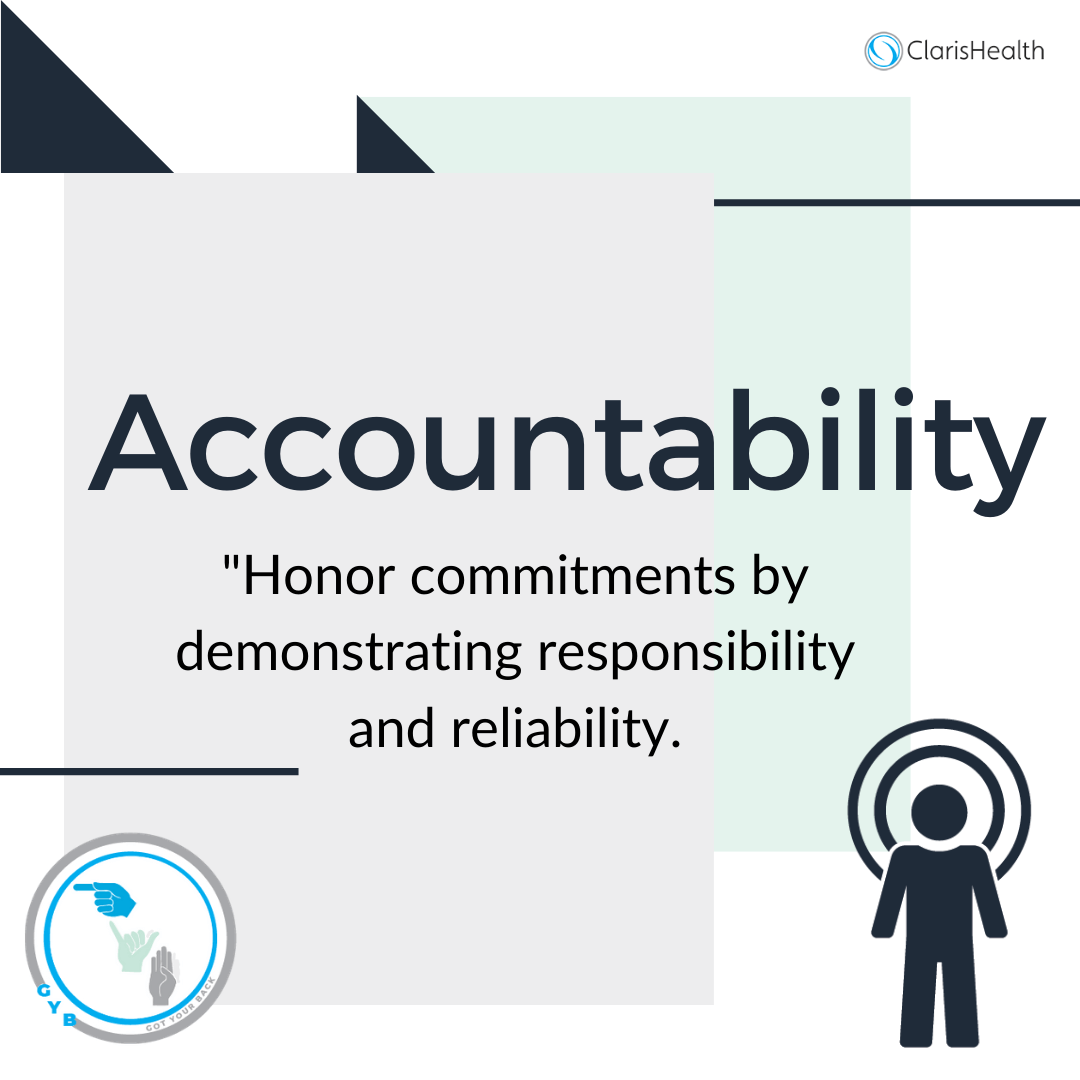 At ClarisHealth, one of the ways we live out our commitment to GYB is through our I.M.P.A.C.T. initiative. I.M.P.A.C.T., or "Inspiring and Mobilizing People to take Action at ClarisHealth Together," is led by ClarisHealth employees. They carry out the mission to design, implement and maintain meaningful initiatives and strategies surrounding diversity and inclusion in our organization and in our community.
The GYB-mentality extends through I.M.P.A.C.T. to offer the following internal programs and efforts to extend the influence of our core values:
Peer-led employee learning groups
Casual Coffee Chats to encourage cross-departmental relationships
Hands-on workshops
Quarterly newsletter
Internal mentor program to develop career paths, enrich skill sets, and partner mentees with company leaders that embody the GYB spirit.

Looking for your next career opportunity?
We are innovators, solutionists, dreamers, and doers – sound familiar? Consider joining a team of like-minded colleagues.