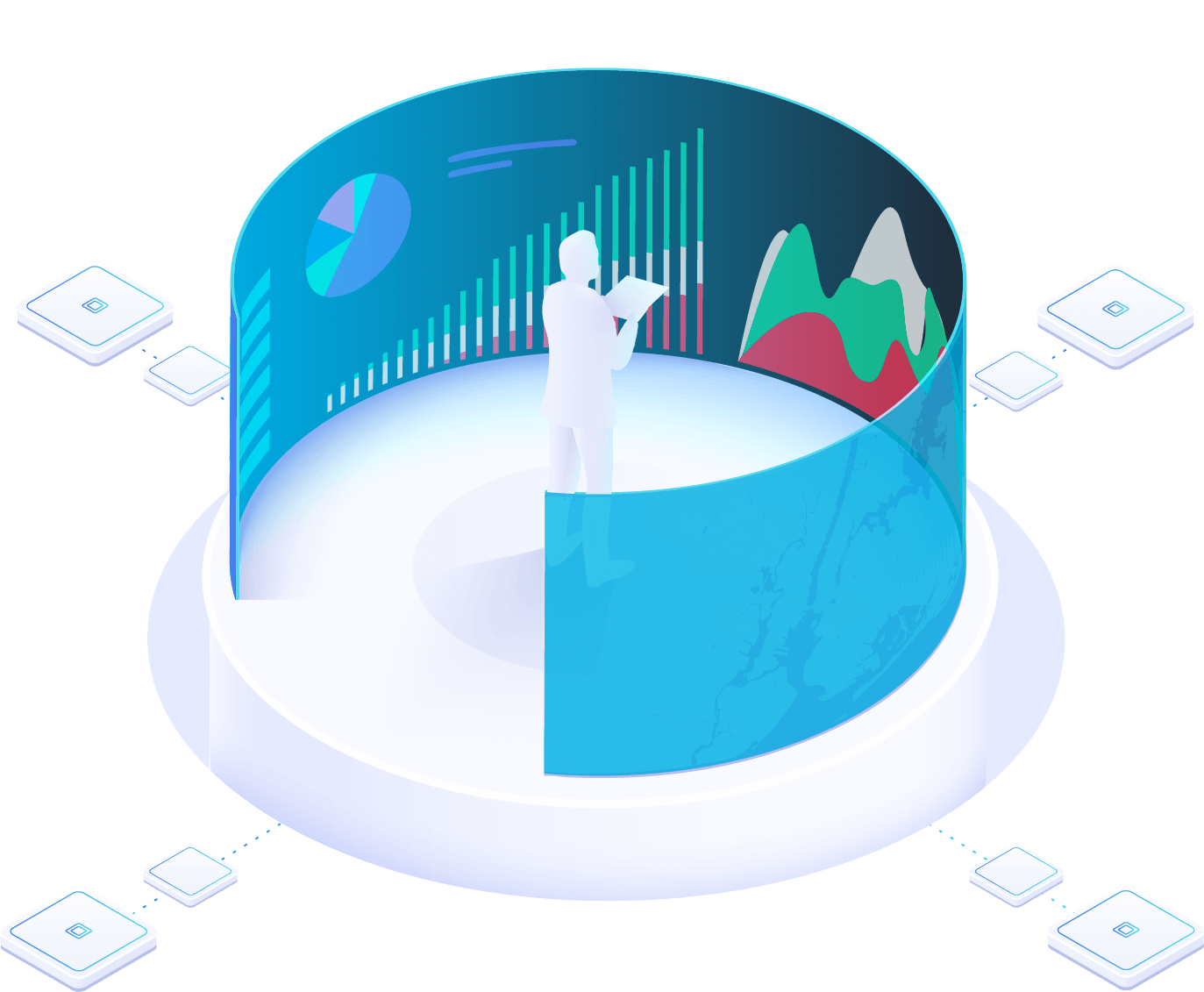 Enabling the future of payment accuracy.
One Platform, Endless Opportunity
Pareo® is the industry's only integrative A.I.-enabled payment integrity platform that maximizes health plan avoidance and recoveries at the most optimized cost. What goals can we help you reach?
Scale Internal Payment Integrity Program
Expand Prepay Cost Avoidance
Enhance Collaboration Between Payment Integrity & SIU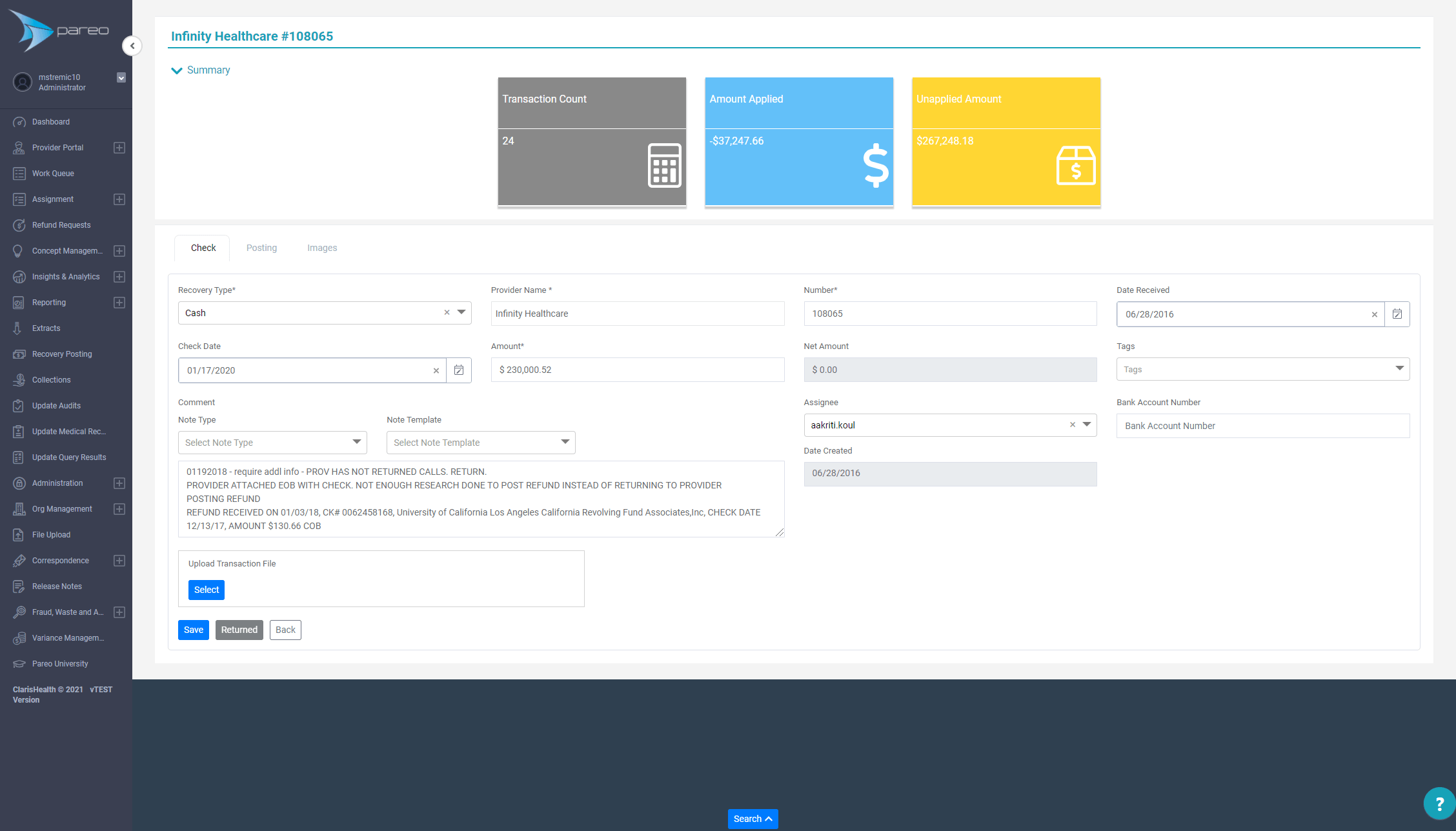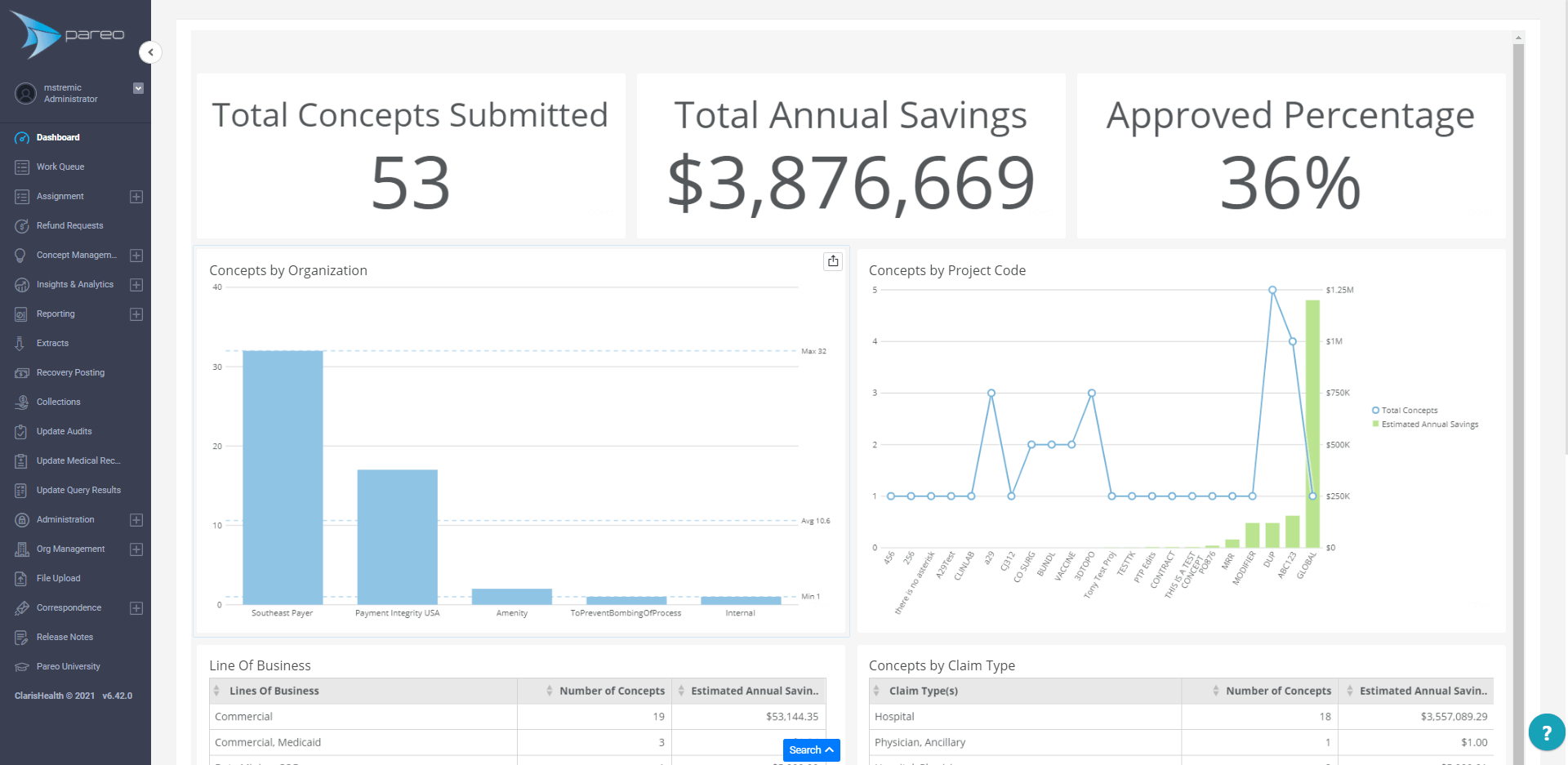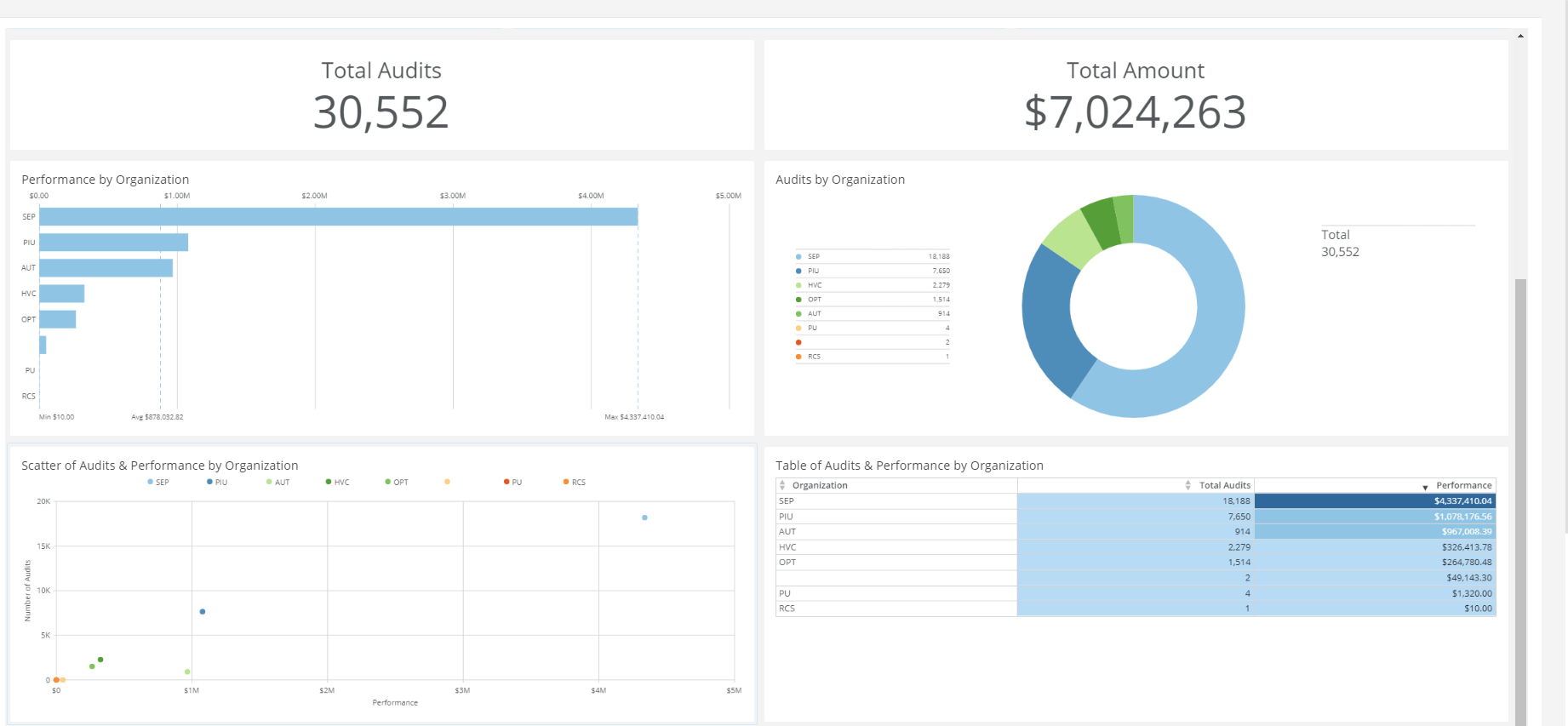 If outdated systems and processes are limiting your health plan's potential, you need a solution-oriented partner who understands the payment integrity industry.
Health Plans Achieve 15x ROI with Pareo
Increase in auditor productivity
Rate of avoidance and recovery relative to claim spend
Improvement in prepay cost avoidance
What are ClarisHealth Clients Saying?
"ClarisHealth is an industry leader in health plan technology and has created the standard for how payment integrity administrative platforms should work."
Director of Payment Integrity Operations & Recoveries, Blue Cross Blue Shield Plan
"Key for us was working with ClarisHealth to help design and build a solution that works for both of us. We knew we couldn't have just a canned solution that we had to make our process fit that. We had to have a partner who was willing to customize and really understand our process and build the solution around that."
Kurt Spear, VP Financial Investigation and Provider Review, Highmark Blue Cross Blue Shield
"Pareo is our single source of truth. For my investigator meetings, I can quickly narrow down to the cases I want to discuss. For the weekly lead and case progress reports I send to clients, we narrowed down the statuses from 30-plus free text to five or six. It's much easier to go into Pareo, download to the spreadsheet, filter and create the roll-up report of what they need to see."
Senior Director, Program Integrity, Regional Third-Party Administrator
"Pareo® not only allowed us to scale up our third-party supplier program but also gave us the data insights to identify underserved product lines so we could focus our efforts. As a result, we have reduced medical expenses 2.6%."
Director of Payment Integrity, Regional Health Plan
"With Pareo®, we have the business intelligence necessary to make more informed decisions about what concepts and inventory to insource based on cost-benefit analysis."
Senior Manager Payment Integrity, State Health Plan
"Pareo allowed us to really ramp up quickly. We went from just a few hundred thousand in annual unsolicited refunds to $30 million in savings and recoveries the first year with Pareo. The second year we did $65 million, then $95 million. Last year, we did $122 million, and we're on track to do $131 million this year."
Erik Chase, Director of Payment Integrity, L.A. Care Health Plan
Industry Perspectives
Every week, our payment integrity and FWA experts analyze industry trends and opportunities to bring fresh perspectives to you. Here's the latest:
ClarisHealth Named a Preferred Vendor by the Association for Community Affiliated Plans
ClarisHealth named a preferred vendor by the Association for Community Affiliated Plans, provides unique payment integrity and FWA technology platform for ACAP member Safety Net Health Plan digital transformation goals.
How Highmark Uses Pareo for an Integrated Approach to Claims Cost Containment
In this on-demand webinar, Kurt Spear of Highmark Blue Cross Blue Shield demonstrates how they adopted and continue to scale their use of Pareo to realize their vision for improved efficiency, effectiveness and innovation across ...
Introducing L.A. Care Health Plan
Season 2: Trailer - This season, we're following L.A. Care Health Plan who built a payment integrity function from the ground up – with a little help from advanced technology platform Pareo – and found incredible success in the process.