Industry Insights & Expertise
Access insights and perspectives from our team of payment integrity and FWA experts. Our podcast 'Payment Integrity Perspectives' features innovators and thought leaders who share a common goal to transform health plan engagement.
With the ever-changing outlook of the payment integrity industry, now is the time to get ahead by making strategic investments in change.
ClarisHealth named a preferred vendor by the Association for Community Affiliated Plans, provides unique payment integrity and FWA technology platform for ACAP member Safety Net Health Plan ...
ClarisHealth Recognized as Sample Vendor Offering Prospective Payment Integrity Solutions in Gartner® Hype Cycle™ for U.S. Healthcare Payers, 2021.
Inc. magazine today revealed that ClarisHealth, leading provider of payment integrity technology for health plans, is No. 1941 on its annual Inc. 5000 list.
With advanced technology, health plans can take control of their medical claims audits while achieving high ROI. Here's how.
Leading provider of technology platform for health plans one of 8 honorees selected for annual Nashville business award. ClarisHealth is honored to be declared a winner of the 2021 Nashville ...
What steps should your health plan take to ensure you get the most value from your services vendors and payment integrity efforts in the face of vendor consolidation?
Part 2 of our series on how the SIU can use artificial intelligence to overcome common challenges. A.I. can reduce the fraud false positive rate to make the most of your limited investigator resources.
Payment integrity evolves into a more strategic function for health plans in order to reduce overall healthcare expense. Prepay drives greater cost savings but can be difficult to achieve. Here, ...
Evolent's vendor management function had already seen success with the Pareo technology platform, engaging with ClarisHealth was a logical first step to the challenges their SIU was experiencing.
Off the shelf, Pareo met the 500 capabilities Blue Cross Blue Shield of Michigan required in order to modernize their payment integrity system.
In this on-demand webinar, Kurt Spear of Highmark Blue Cross Blue Shield demonstrates how they adopted and continue to scale their use of Pareo to realize their vision for improved efficiency, ...
Download our FREE technology adoption whitepaper, filled with insights from payment integrity leaders.Access the ultimate guide for health plans seeking digital transformation. In this in-depth ...
In this on-demand webinar, Mark Isbitts, VP of Program Integrity at ClarisHealth discusses how you can use A.I. for healthcare fraud detection to answer SIU questions.
Are your third-party services vendors getting you any closer to a payment integrity mix that prioritizes internal, prepay audits?
Now that advanced solutions that harness the power of artificial intelligence have emerged for fraud detection, is it the right solution for your organization to hit escalating fraud recovery ...
In partnership with NHCAA, ClarisHealth hosted a live educational webinar to talk with health plan fraud teams about how advanced technology - specifically solutions that employ artificial ...
In this on-demand webinar, helmed by healthcare fraud and data science experts with decades of experience in the payer space, we break down common misperceptions around artificial intelligence ...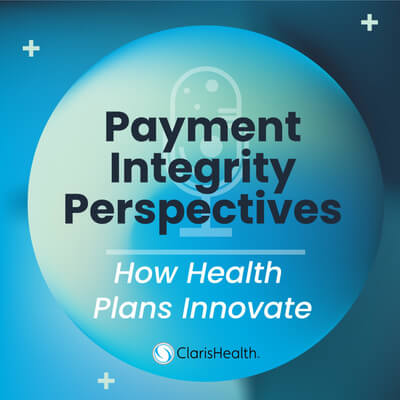 Season 2: Episode 2 - When the L.A. Care Health Plan payment integrity team looks at how far they've come in 4 short years, the differences are startling. Their early success made the case for ...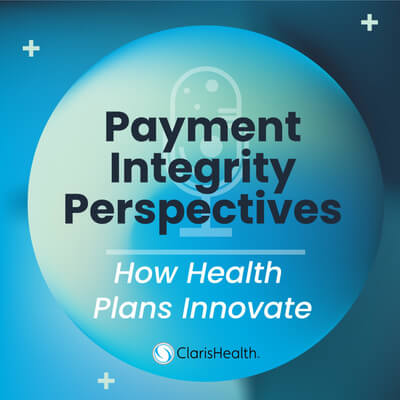 Season 2: Episode 1 - On their way to achieving an annual $131 million recovery rate, L.A. Care Health Plan had to build their team, onboard and manage vendors, and acquire a technology solution ...