When payment integrity lacks technology …
No visibility into supplier performance.
When payment integrity lacks technology …
Provider friction damages trust in relationships.
When payment integrity lacks technology …
Processes and resources to focus on change are limited.
When payment integrity lacks technology …
10% of claims are paid inaccurately.
Health plans recognize the problem. You understand transparent, unified communication offers the way forward. How are existing siloed solutions for health plans working to address the payment integrity challenges you face today and in the future?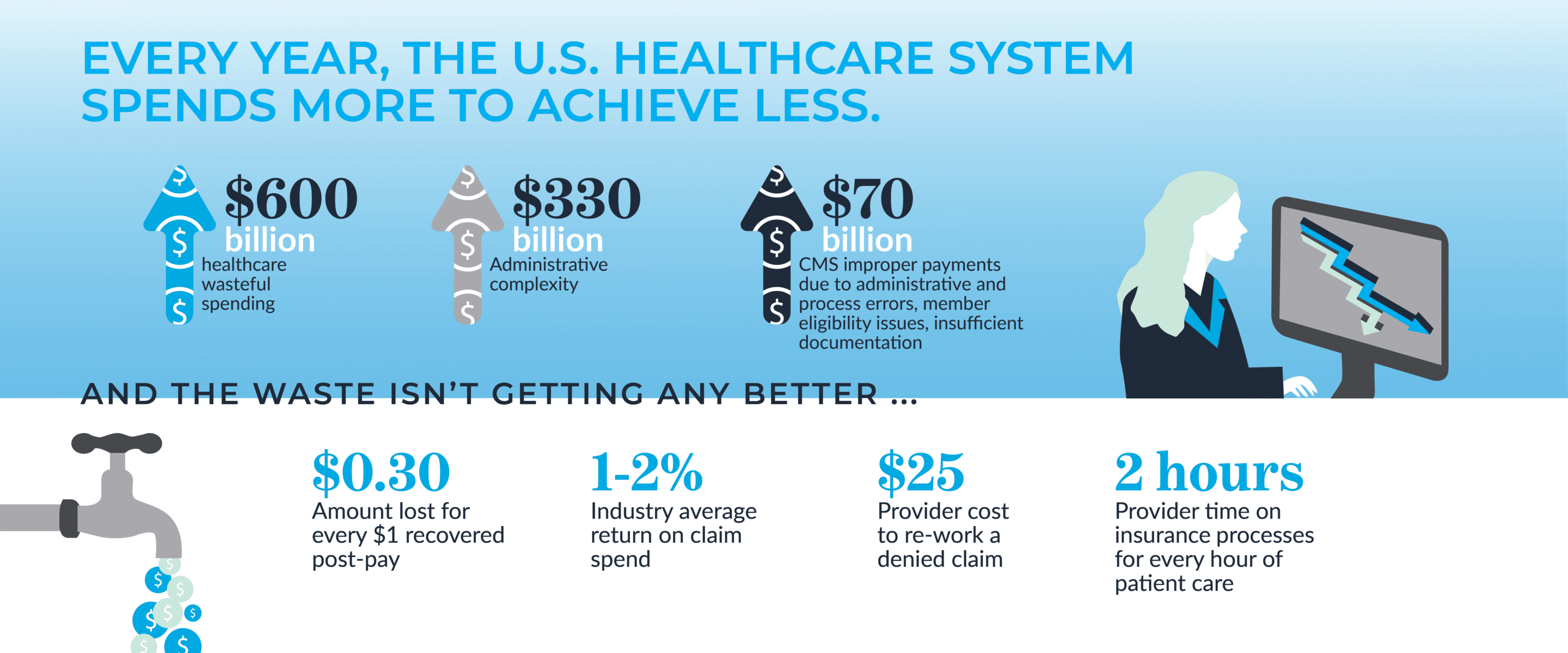 "The healthcare delivery system in the United States is fraught with inefficiency and unneeded administrative complexity, the elimination of which would significantly lower the percentage of the gross domestic product."
"The Effect of Administrative Complexity on the Cost of Health Care in the United States," 2006
"We were bogged down with managing our inefficient systems and post-pay inventory. We knew we needed to focus on prevention, but we had no tools to do so. In that situation, adding new vendors would add complexity without adding value. Which claims were at risk for overpayment? What were the root causes of perennial payment errors? We didn't even know where to begin." 
Director of Payment Integrity, Regional Health Plan

Is your health plan struggling with broken payment integrity solutions?
Focus on retrospective pay-and-chase
Lack unified enterprise-level reporting
Create competing objectives across claim processing departments
Cause provider and member friction around payments
Increase administrative and medical costs, potentially impacting medical loss ratios
Lack transparency across departments, solutions, business partners, and business lines.
ClarisHealth unites data and people through technology.
Free yourself from the outdated systems that limit your health plan's payment integrity potential. Together, we make better decisions that increase medical savings.
Health plans "need to implement technology-based solutions to detect, prevent, and mitigate improper claim activities and payments."
Gartner, "Market Guide for Payment Integrity Solutions for U.S. Healthcare Payers," 2016
"Experts believe that healthcare organizations will need to invest in the appropriate tools and infrastructure to effectively manage data."
Stanford Medicine, "Health Trends Report," 2017
"The fundamental need in today's healthcare system is for the two largest constituents—payers and providers—to work together in alignment. We need a change in thinking and actions to shift the dynamic of how payers and providers work and interact with each other."
The New Era of Healthcare: Practical Strategies for Providers and Payer, 2009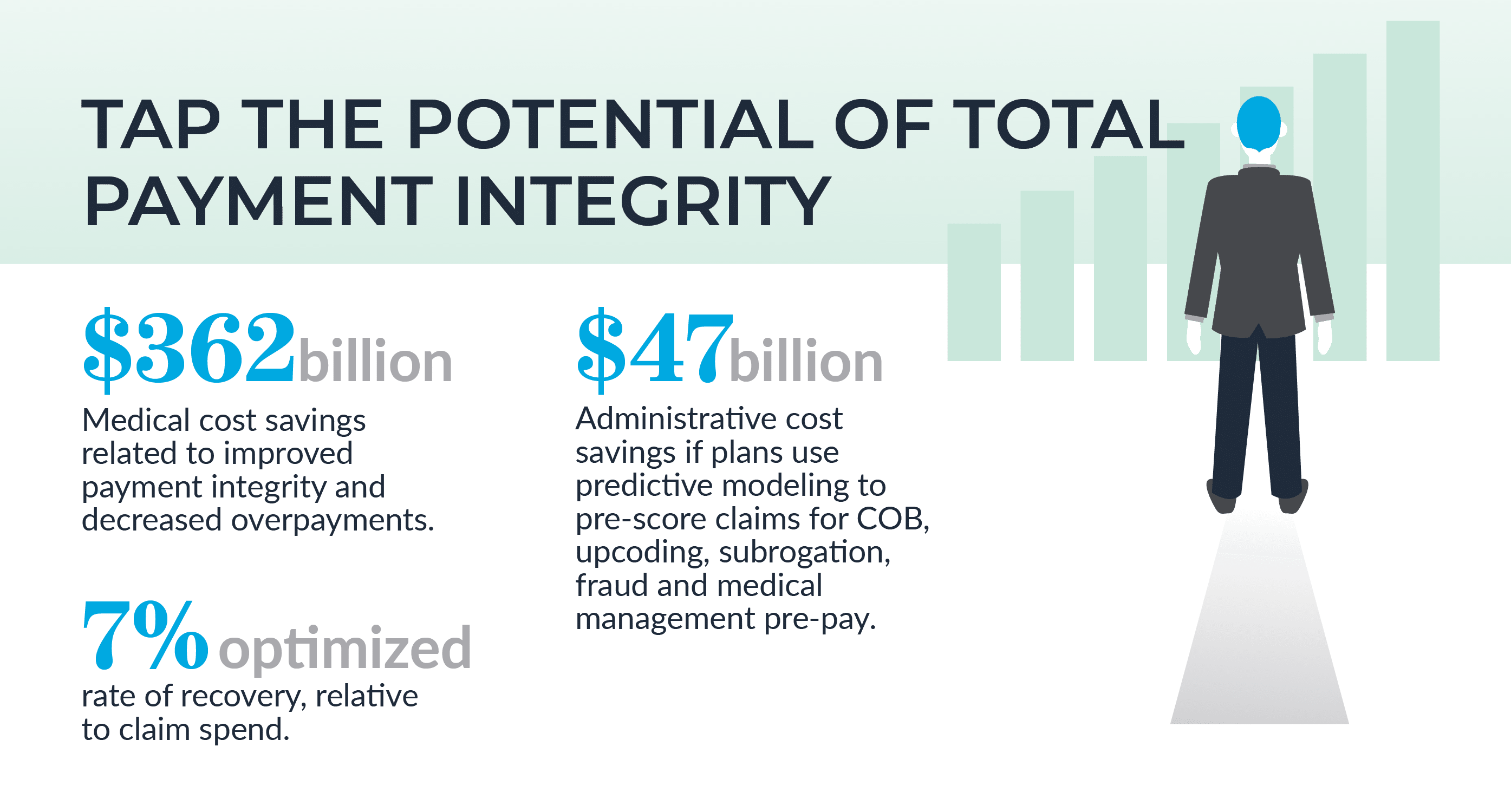 What do our clients say?
"With the clarity that Pareo® has given us, we're able to track recoveries monthly, and we're on track to double our recoveries from the previous year."
Erik Chase, Director of Payment Integrity, L.A. Care Health Plan
Transforming Engagement Across the Healthcare Continuum
Connecting payers, providers and business partners with a single technology platform designed to support transparent communication.
It's payment integrity — illuminated.
10x Your ROI on Payment Integrity Technology with Pareo®