Artificial Intelligence was a much-hyped "trend" for healthcare technology in 2018 but adoption waned. Here's what AI is — and isn't — and why it's crucial in 2019.
When IBM Watson, the AI supercomputer created by IBM, won 
Jeopardy!
 and then moved on to a career in healthcare (via Watson Health in 2015), the industry was abuzz with possibilities. Sci-fi speculation ran rampant and then, fell flat, when
 in 2017 it was revealed
 that IBM Watson wasn't exceeding — or even meeting — expectations. AI capabilities were muddied by the hype, and 
adoption of the technology
 was much slower than expected last year. However, AI is a powerful force in technology and crucial to 
disrupting
 the healthcare industry. Let's explore what AI is — and isn't — and why it's here to stay. But first, a few definitions:
Artificial Intelligence: Intelligence applied to a system with the goal of mirroring human logic and decision-making. AI is utilized for the purpose of successful knowledge acquisition and application, which it prioritizes over accuracy. AI simulates intelligence (the application of knowledge). It is a combination of technologies, comprised of machine learning and predictive analytics. Machine Learning: An application of AI that allows a system to learn on it's own. ML learns from data, and it aims to increase accuracy (success is a lesser concern). ML simulates knowledge. Source Data Mining: Unstructured data that is collected, often for the purposes of data analytics. Predictive Analytics: Data that has been collected is utilized to try and predict behavior/outcomes (often called Data Science). To analyze data, it is routed into a report, at which point humans or artificial intelligence apply multiple factors to make predictions about expected outcomes. Predictive Analytics often implies that a machine has performed the analysis and offered a prediction (rather than a human).
How AI is Applied to Healthcare Technology
AI is expected to grow
, with annual spending on the advanced technology estimated to be more than $34 billion in 2025. But AI is not a solution in and of itself and works best when part of a broader technology solution. Because the term "artificial intelligence" often (mistakenly) conjures up images of autonomous beings, it's necessary to point out that, on the contrary, the applications of AI are "narrow." Current applications of AI for health plans include:
Fraud, waste and abuse solutions
Value-based care initiatives
How Your Health Plan Can Catch Up to the Future of Technology
You might think that being a fax/email/
spreadsheet
 organization means your health plan is woefully out of date, but you might not be as behind as you fear. While AI can offer much-needed 
technology advantages
 to health plans, it isn't capable of solving all payment integrity problems on its own. If a technology vendor is touting its AI capabilities, it should be more than a "black box of mystery that speaks for itself." You can and should deeply question and demand specific capabilities in regards to AI from a technology vendor. That said, AI is a crucial technology for health plans to 
adopt
 or expand upon within their organization. The mass amounts of data inherent in healthcare systems has presented a problem for the industry as a whole. With AI, data can be mined and utilized to harvest useful insights. Historical data can be loaded into the system, and utilized alongside real-time data for predictive analytics. Pareo® offers multiple applications for AI as part of a broader "one-source" system insight platform for health plans and payers. Despite IBM Watson falling short of expectation, we think AI technology will only continue to improve. At this stage, AI technologies may be more commonplace than you realize but the true abilities of artificial intelligence vary between technology vendors. The most powerful way to harness AI capabilities is when they are applied as part of a broader solution, as is the case with Pareo®.
Talk to ClarisHealth about how Pareo® can transform your health plan's payment integrity operations.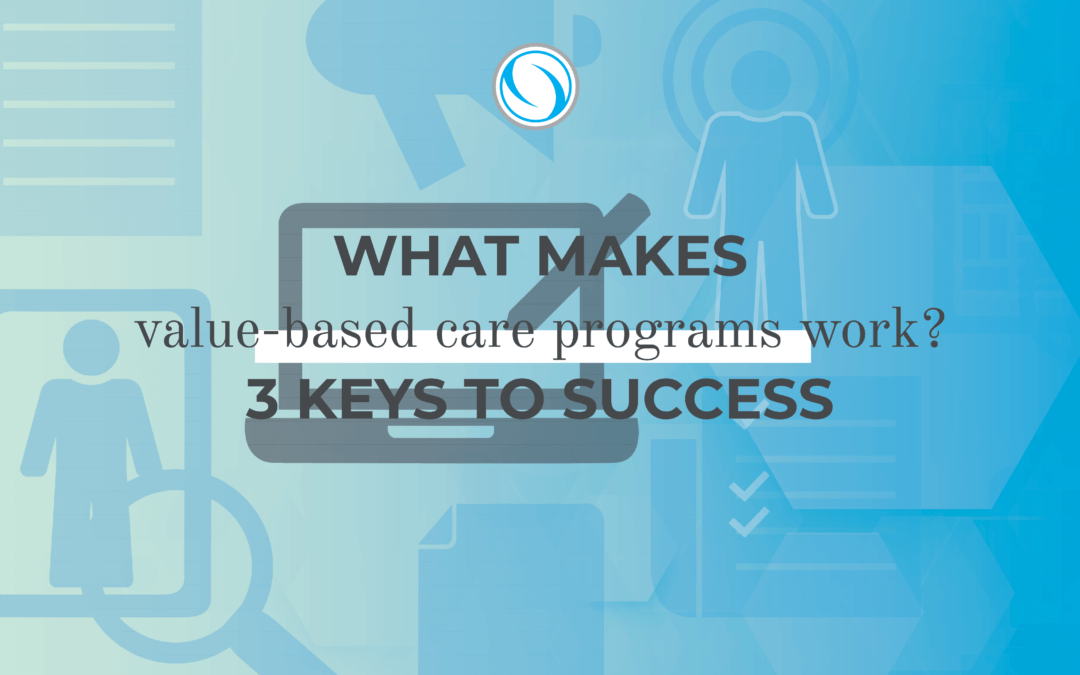 Following up on our previous article, we look more closely at what successful value-based care initiatives have in common. It's not all that surprising that one of our recent blog posts, Medicare for All: Should it be feared by health plans? has quickly become one of...