Provider to Health Plan: It's not me, it's you.
Are you playing a costly game of "Who's got the medical record"? 90% of your health plan's cost containment efforts are the source of provider friction.
Your health plan has one directive: control medical spend. And despite tight timelines, a shortage of skilled internal resources, and bare-bones technology, you are laser-focused on your goal. So, you pay or deny claims and call on your trusted third-party payment integrity vendors to fill in the gaps.
But who's focused on how many medical records and other information requests are being submitted to your providers to satisfy your cost containment goals? Nobody? Someone keeping track via spreadsheet? That explains the new directive: control medical spend while minimizing provider friction. How is your health plan communicating with its providers, who understandably grow tired of repetitive and inefficient requests?
It's Not Me, It's You.
Cost containment efforts at health plans are expected to increase as organizations look to maximize recoveries, but if not done correctly, these activities can increase provider abrasion. Health plans have options, and using multiple payment integrity vendors and multi-pass strategies, along with internal efforts, is a strong path to containing costs. However, without a centralized technology solution to coordinate efforts of all parties, overlapping information requests are sure to occur.
Instead, payers sometimes implement a "solution" that actually makes matters worse. Requests are funneled through a single staff member who keeps track on a spreadsheet or home-grown database. And "just in case," auditors may request full medical records for every claim. Recent research shows that physicians spend up to half their time on electronic health records (EHRs). That means that most of their time isn't actually with patients, which proves more than frustrating for most providers. Tack onto that the heavy burden of unnecessary medical record requests, and it's a recipe for provider abrasion.
"As physician practices spend an average of 3 hours a week interacting with health plans at a national cost of $23 billion to $31 billion a year, the administrative complexity created by multiple documentation requirements to varying billing, precertification, and credentialing forms takes time away from clinical care."
How can medical records requests be improved in a way that contributes to the payer-provider relationship? In addition to communicating over claims, providers and payers are linked by their patients/members. Consumers also pay a price for provider abrasion, and at a time when the focus on member satisfaction is high, plans will want to avoid unintended negative consequences to their enrollees.
Payer-Provider Alignment Improves Cost Containment Efforts
Health plans can make strides in cost containment efforts by evaluating their requests. For instance, how detailed are the requests you send to providers? Are they sent months after the date of service? Badly informed and belated medical records requests can frustrate providers and lead to unnecessary delays.
Value-based care and bundled payment initiatives promise to better align payers and providers, but these new payment models will only increase information requests. A study released last year by NEJM Catalyst shows that most (64%) payers and providers are "not very" aligned when it comes to value-based care. Bundled payments are promising but tricky, writes David Hollerith. He notes that accurate data is required to correctly price an entire episode of care, and collecting the data can create or contribute to administrative complexity.
Health plans that don't get this process right should prepare for the fallout: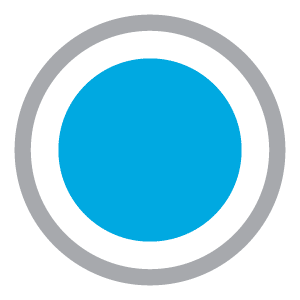 Providers dropping out of networks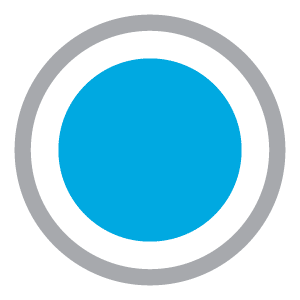 Dissatisfied members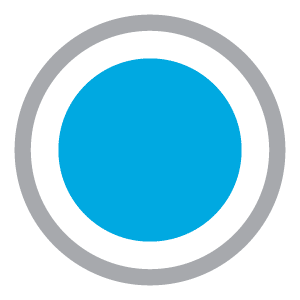 Damage to plan reputation making it difficult to attract other providers to your network
Complicating the process of getting paid leads providers to grow distrustful of payers. Plans can take a good-faith step to mitigating these concerns by improving processes typically wrought with abrasiveness. The correct technology can streamline medical record requests, automating the process to avoid duplications and delays.
How Pareo® Improves the Payer-Provider Relationship
Pareo® seamlessly addresses this aspect of the payer-provider relationship by offering a centralized workflow through its enterprise content management functionality. This system minimizes provider abrasion, creates an opportunity to add multi-pass vendors, and optimizes vendor rates of recovery. Barriers to successful cost-containment can be significantly reduced by this single-source platform, allowing health plans to manage multiple moving parts in real time.
Pareo® Provider features:
Dynamic Workstreams.
Build dynamic workstreams around image requests. Automate content requests and generate letters for fulfillment center. Create triggers and automation workflows that route incoming content to correct audit locations for review.
Unique Tagging.
Tag claims to content requests so nothing gets overlooked.
Overlap Controls.
No more duplication of requests for sensitive health plan member data. Allows for seamless adding of payment integrity vendors to multi-pass positions with no risk for overlap.
Relevant Reporting.
Create reports by content type, age of requests by provider, inventory by status, providers not adhering to requests.
Integrated OCR and Audit Validation Enhancements.
Automatically unlock previously unreadable text into usable data.
Now's the time for total payment integrity
See the ClarisHealth 360-degree solution for total payment integrity in action.
ClarisHealth Hires Gary Eeds as Chief Operating Officer
Healthcare technology delivery veteran joins senior leadership team to scale adoption of enterprise payment integrity platform for health plans. As Chief Operating Officer, Eeds is excited to join ClarisHealth to continue the mission ...
ClarisHealth Makes the Inc. 5000 4 Years in a Row
ClarisHealth, provider of the industry-leading payment integrity technology platform Pareo®, today announced it ranked for the fourth year in a row on the Inc. 5000. ClarisHealth attributes its sustained revenue hyper-growth rate to ...
Will Artificial Intelligence Finally Make Good on its Promise to Healthcare?
Artificial Intelligence is making the leap from much-hyped "trend" for healthcare technology to more widespread adoption. Here's what A.I. is — and isn't — and how health plans are proving its value. Artificial Intelligence for ...