Suppliers Streamline Communication and Promote Innovation
Payment integrity services vendors play an integral role in the value chain, but information silos, manual processes and limited methods of communication with health plan clients can hinder your effectiveness.
It's easy to
demonstrate your value

with Pareo®

Pareo® gives vendors transparency and access to necessary data to showcase performance.
Automate
Receive and work only the claims relevant to you based on your specific contract, business arrangement, and pass order with health plans
Accelerate
Submit audit findings effortlessly and more frequently using standardized data feeds
Communicate
Receive health plan feedback more seamlessly on audit acceptance, rejections and rationale
Coordinate
Help the health plan reduce provider abrasion by limiting medical records requests on the same audit
Optimize
Submit concepts with claims-relevant data in a more organized and efficient manner to receive faster approvals
Reconcile
Eliminate the need to generate invoices and the timely and costly reconciliation and dispute process with health plans
Standardize
Standardize data feeds across your entire health plan customer base to maximize IT resource efficiency
Report
Center the relationship on mutual value and proof of innovation with a shared view of results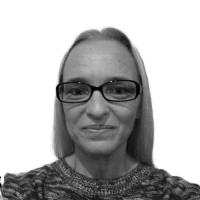 "We appreciate the collaboration between both the health plans and ClarisHealth to ensure that the Pareo process is streamlined and implemented correctly. We've successfully integrated the Pareo process, and the statusing for those plans that we've collaborated with ClarisHealth, into our TREND Connect workflows. So we can actually have all of that into our application for reporting."

Valerie Thompson, Partner and Operations Director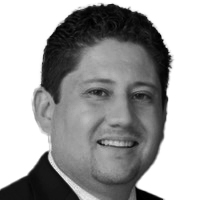 "As we talk to vendors, most of them are saying, 'It was good that we took the time to integrate into Pareo with LA Care because all these other payers are now using it."

Erik Chase, Director of Payment Integrity
Industry Perspectives
Every week, our payment integrity and FWA experts analyze industry trends and opportunities to bring fresh perspectives to you. Here's the latest:
ClarisHealth Hires Gary Eeds as Chief Operating Officer
Healthcare technology delivery veteran joins senior leadership team to scale adoption of enterprise payment integrity platform for health plans. As Chief Operating Officer, Eeds is excited to join ClarisHealth to continue the mission ...
Webinar: Effective Strategies for Payment Integrity to DIY
In this live webinar, payment integrity experts will show in just 30 minutes how modern payers are structuring their programs to DIY their way to innovative strategies and impressive results. On Wednesday, December 6 at 1 pm Eastern / ...
A Vision for Payment Integrity
Season 2: Episode 6 - This season, as we have followed L.A. Care Health Plan's journey building a payment integrity function from the ground up, we've seen them go from a few thousand in unsolicited recoveries to $131 million in ...