Industry Insights & Expertise
Access insights and perspectives from our team of payment integrity and FWA experts. Our podcast 'Payment Integrity Perspectives' features innovators and thought leaders who share a common goal to transform health plan engagement.
Health plan SIUs find deep learning models for fraud detection provide advantages over rules-based tools.   The onset of the novel coronavirus pandemic highlighted a glaring weakness in ...
NASHVILLE, TENN. (PRWEB) SEPTEMBER 09, 2020 - - ClarisHealth, the company transforming health plan operations with its comprehensive payment integrity technology platform Pareo®, launched today ...
A robust fraud, waste and abuse program at MCOs and MAOs includes three key areas: Technology, Clinical Audit and Investigative capability. As your health plan grows its fraud, waste and abuse ...
When your health plan looks for an A.I.-powered solution for the SIU, here are 4 reasons deep learning should top your list.  If your health plan is looking to improve your fraud detection ...
ClarisHealth Ranks No. 8 Among Tennessee Software Companies on the 2020 Inc. 5000 NEW YORK and NASHVILLE, Tenn., August 13, 2020 – Inc. magazine today revealed that ClarisHealth is No. 8 among ...
Health plans can take control of their own prospective provider audits instead of over-relying on services vendors with the help of advanced technology and access to proven ...
Are you using an assortment of software tools to do work better suited to a platform? You might be missing out.  When your health plan starts looking to upgrade your payment integrity and fraud ...
ClarisHealth · NHCAA Fraud Webinar Promo - July 2020In partnership with NHCAA, ClarisHealth is hosting a live, educational webinar on Tuesday, August 11 to talk with health plan fraud teams ...
Transparent data sharing supports seamless care coordination, relevant outreach that mitigates effects of chronic conditions. The novel coronavirus pandemic continues its near-perfect record as a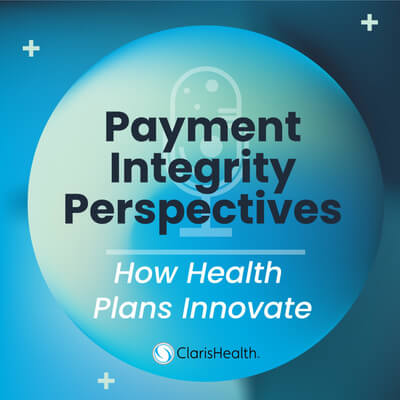 Season 1: Episode 1 - Why is ClarisHealth telling the story about how health plans innovate? In this episode Jeff McNeese, Tara Dufrene and Ryan Nowers tell about the origins and early days at ...