Combating Novel Fraud in the Age of a Novel Virus
ClarisHealth VP of Program Integrity Mark Isbitts joins VP of Marketing and Business Development Jason Medlin to offer 6 steps your health plan can take now to proactively address coronavirus-related healthcare fraud and abuse.
View Transcript
Jason Medlin: "With the emergence of the novel Coronavirus pandemic, we are living in unprecedented times – both as a society and in our healthcare system. And, like any crisis, fraudsters have emerged to take advantage of the opportunity. During this time, health plans are discovering their current FWA solutions may not be fast enough nor sophisticated enough to combat the issue. 
"Joining me to discuss this hot news topic is vice president of program integrity for ClarisHealth Mark Isbitts. 
"Mark, what are the problems health plans are facing when combating this emergent and rapidly evolving fraud issue related to COVID-19″ 
Mark Isbitts: "There are two avenues that I see fraudsters taking in response to the coronavirus. One is conning consumers and healthcare organizations with fraudulent offers of fake tests and vaccines, protective equipment and the like. But the more insidious issue that we're covering today is opportunistic providers – both real and false – taking advantage of various regulations that are being waived/changed during the pandemic. 
"First the state of emergency has created assorted areas of expansion: 
Members newly eligible for Medicaid

 

Waivers for providers that haven't been practicing

 

Waiving prior authorization for admitting COVID-19 patients

 
Expanding telehealth coverag

e

 
"On top of that, we have to look out for invalid claims and activity that might make it through in this environment:
Upcoding flu/cold 

and 

Upper Respiratory Infections 

to Coronavirus

 
For instance, when a coronavirus infection has not been established, 

providers should report ICD-10 

symptom codes such as Cough (

R05

); Shortness of breath (

R06.02

) or Fever unspecified (

R50.9

).

 

Providers should 

not

 report "suspected" cases of COVID-19 with B97.29. In addition, diagnosis code B34.2, Coronavirus infection, unspecified, typically is not appropriate.

 

 
Bypassing pre-authorization for admitting for non-Coronavirus

 

Billing for 

excessive 

testing

, procedures

 

and visits

,

 

or those 

that ha

ve

n't occurred

 
"Both of these areas are creating a situation that may stress existing systems created by health plans to combat FWA. By missing too many opportunities – false negatives – and inadvertently flagging legitimate claims – false positives." 
JM: "I know we're all trying to feel our way along through the new normal, but what are some steps health plans can take now to address these challenges?" 
MI: "The DOJ has already said it is targeting sales of fake cures for COVID-19, phishing email scams, and fraudulent billing for medical tests and procedures using COVID-19 patients' information. Here are some proactive measures health plans can take: 
Adjust rules-based systems to accommodate expected aberrancies

 
Spikes in patient volume, beds, new providers

, select procedures

 

Account for geography, specialty, location type

. 

 
There's a big difference between New York and Montana, respiratory therapists and orthopedists, 

ICUs and 

dent

al practices

.

 
Dedicate clinical coders to COVID-19 claims

 
Specifically target HCPCS codes U0001 and U0002 and the new CPT code 87635

 

 

Documentation is going to be even more important. Will you accept common symptoms 

and/or

 a positive test?

 

Unbundling will still be a big issue

.

 

Make sure you are looking at Specialty Type and who are performing these services

 
For Telehealth, Geography

 and

 Place of 

Service are important

 
Work with your vendors and suppliers

 
How are they adjusting their methods and concepts?

 And how long will it take.

 

How is your organization going to pay for services relat

ed to something that's not in the provider contract and is your adjudication system capable of adjusting? 

 
Coordinate with other health plans

 
Combating COVID-19 related fraud is not a competitive issue. At times of crisis, working together elevates us all.

 
Combine multiple 

dimensions

 such as ICD-10, HCPCS, CPT, POS, Specialty and then looking at the arc

 within specific time frames. 

 

You will need to compare this to your company's stated payment policies. 

 
Evaluate advanced technology detection systems

 

It may seem counter-intuitive, but times of crisis often spur leaps in innovation. Despite constrained resources, or because of them, this may be your 

ideal 

moment to 

make future-ready moves.

  This is complex stuff which on a 

scale we've never seen before

!  Older, strictly rules-driven technology won't cut it. 

 
JM: "That's some good advice, Mark. What results can health plans expect as a result of taking early action?" 
MI: "Experts are already forecasting much higher than average healthcare costs during this crisis, and even if we stick with the standard estimation of 8-10% of costs attributed to FWA that's still a huge figure. Any action we can take to mitigate this surge will have huge benefits: 
Catch more legitimate fraud

 
Mitigate a losing pay-and-chase cycle

 

Reduce false positives so 

that you are only focusing on the "bad apples"

 
JM: "So, Mark, it sounds like there are many benefits for health plans addressing the expected coronavirus-related fraud proactively. How can the ClarisHealth fraud solution help?" 
MI: "Well, Jason, most other solutions on the market today, including homegrown solutions, will likely show their faults and limitations during this unprecedented situation.  
"Without collaboration and connection to broader payment integrity insights and initiatives, they might miss a lot of savings opportunities, while also creating a lot of false positives. Without being able to easily associate multiple layers and tiers of evidence or medical records, or access provider information, they risk unnecessarily increasing provider abrasion. Rules-based systems aren't multi-dimensional, which impairs an investigator's ability to ascertain legitimate leads, and "pulling" reports doesn't allow for prioritizing issues. Not to mention already tedious manual regulatory reporting and inability to report on ROI of SIU efforts. 
"Our Pareo Fraud solution brings together SIU and payment integrity for total visibility into FWA progress, including eliminating open fraud cases from audits. It displays data visually for more intuitive management. Robotic Process Automation minimizes tedious manual work, which is a real boon for over-taxed resources. And, detection that combines many forms of A.I. applications – including machine learning, Deep Learning, NLP, and neural networks – to surface anomalies informed by domain expertise, ensures you focus on the most likely incidents of fraud."   
JM: "Thanks so much for taking the time to educate us, Mark." 
MI: "It's my pleasure, Jason." 
JM: "If you'd like to have an exploratory conversation around your fraud initiatives, or see Pareo Fraud in action, feel free to reach out to us at info@clarishealth.com."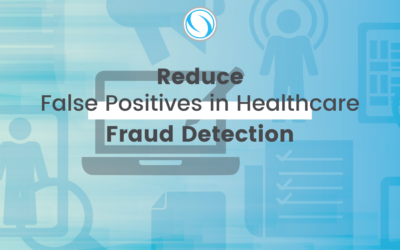 Part 2 of our series on how the SIU can use artificial intelligence to overcome common challenges. A.I. can reduce the fraud false positive rate to make the most of your limited investigator resources.