A robust fraud, waste and abuse program includes three key areas: Technology, Clinical Audit and Investigative capability.
As your health plan grows its fraud, waste and abuse initiatives, there are three areas a strong prevention plan should address. Rather than relying on piecemeal components to combat Medicare and Medicaid fraud, as many health plans do, a comprehensive approach is best practice.
To truly be successful with a fraud, waste and abuse program, you must have three key pieces of the puzzle in place: Technology, Clinical Audits and Investigative capabilities. With all three of these tactics in place, health plans are more likely to increase their recoveries as a percentage of total claim spend. Pareo®, a total payment integrity solution, supports each of these fraud, waste and abuse capabilities.
Common Types of Fraud, Waste and Abuse
Fraud, waste and abuse are three classifications of improper payments, which is a payment made or received in error in a government healthcare assistance program (like Medicare and Medicaid). Improper payments are more broadly combated by a comprehensive payment integrity program, as simply addressing fraud, waste and abuse will still miss some areas of fraudulent or wasteful activity. According to this article, fraud, waste and abuse investigators typically focus on "two general areas: corruption and asset misappropriation." They do this by analyzing the large amounts of big data generated by healthcare transactions.
A recent report found that Medicaid insurer efforts to root out fraud, waste and abuse were disappointing. Meridith Seife, a co-author of the report, said, "We are concerned anytime we see evidence that managed-care organizations are not [finding fraud and abuse and sharing it with states] in a rigorous way."
Some of the fraud, waste and abuse offenses found in their report include:
Overprescribing of opioids
Failure to report offending providers to the state (allowing them to defraud other Medicaid insurers)
Failure to recover millions of dollars in overpayments, which could lead to increases in Medicaid rates that are based on fraudulent numbers
To thoroughly combat fraud, waste and abuse in your organization, you need to be sure your solution has the following three key components: 
1. Technology
Health plans and managed care organizations have to connect large volumes of data in order to comply with fraud, waste and abuse regulations. Technology can process large amounts of data and identify anomalies and patterns more effectively than people can do alone. Improper Medicaid payments are rising, according to the Government Accountability Office, which has sparked strong reform initiatives from CMS. To put it simply, the pressure is on healthcare MCOs to eliminate fraud asap.
Last month, CMS released the third pillar of their Medicaid reform initiative: integrity and accountability. For managed care organizations, this means that CMS is immediately beginning audits of state programs to review Medicaid enrollee eligibility as well as if programs are correctly reporting medical loss ratios. Private Medicaid managed care plans will be audited to review that reported medical costs are truthful and accurate. The continued focus of CMS on eliminating Medicaid and Medicare fraud, waste and abuse means that health plans need to properly utilize technology to gain transparency into their process.
Get Industry Insights and More
Talk to ClarisHealth about how Pareo® can transform your health plan's payment integrity operations.
Technology-enabled fraud, waste and abuse solutions
can quickly turn things around for MCOs – especially if they are plugged into a larger, more integrative payment integrity system. Documentation, risk identification, referrals, audit preparation and reporting are all capabilities that a
robust
fraud, waste and abuse technology solution can provide to MCOs and health plans.
2. Clinical Audits
The second element a preventive fraud, waste and abuse program needs to have is the ability to perform clinical audits. This gives MCOs and other payers and health plans the ability to review claims that have been flagged as potential fraud, waste or abuse cases. Clinical audits determine if diagnoses, medications, time spent with the patient, and more are worthy of further investigation or not. An internal audit program is beneficial to a health plan, as it often prevents improper payments from occurring in the first place. Clinical auditing capabilities also reduce
provider abrasion
by connecting real-time data between providers and payers. Pareo® supports clinical auditing through intelligent overpayment recovery and prevention abilities. Notably, the ability to analyze claims data and use predictive modeling allows a health payer, plan or MCO to effectively safeguard against fraud, waste and abuse. Tech-enabled clinical audits, like those done by Pareo®, can either complement or supplement the internal efforts of a health payer. Recovery Audit Contractors (RAC) are government contractors that are paid a commission to identify over- and under-payments and recoup or return those payments as required. This may cause hardship on providers, so RACs must follow specific
guidelines
, many of which necessitate clear audit processes for both the provider and payer.
3. Investigative Capability
Increasingly, health plans, payers and MCOs should arm their FWA programs with a strong investigative arm in order to protect against non-compliance. If fraud is suspected, investigative capabilities allow direct reporting of fraud schemes to the appropriate authorities, providing evidence that supports (and protects) health payers. Should a claim be taken to court, both the evidence and a documented FWA process within a health insurance organization prove invaluable. The amount of big data collected by healthcare organizations presents incredible opportunities to those invested in fraud, waste and abuse prevention. Governmental agencies are now using big data to investigate and prosecute FWA offenders. Mike Cohen, an operations officer with the OIG's Office of Investigations,
explains
that "data…creates a pyramid effect, and we can go to the top of that pyramid." Pareo® supports investigative activities across a healthcare organization's data ecosystem by staffing a team of expert-level investigators, a benefit which also supports
cyber threat intelligence
efforts. As with clinical auditing, the investigative component of a fraud, waste and abuse program can be  partially or completely outsourced to ClarisHealth.
Request a Fraud, Waste and Abuse Presentation
Does your organization have what it takes to effectively prevent Medicaid and Medicare fraud, waste and abuse? Find out by requesting an FWA presentation from ClarisHealth, where a member of our team will discuss your specific needs. Learn more about our Total Payment Integrity™ approach to ensuring proper payments
here
.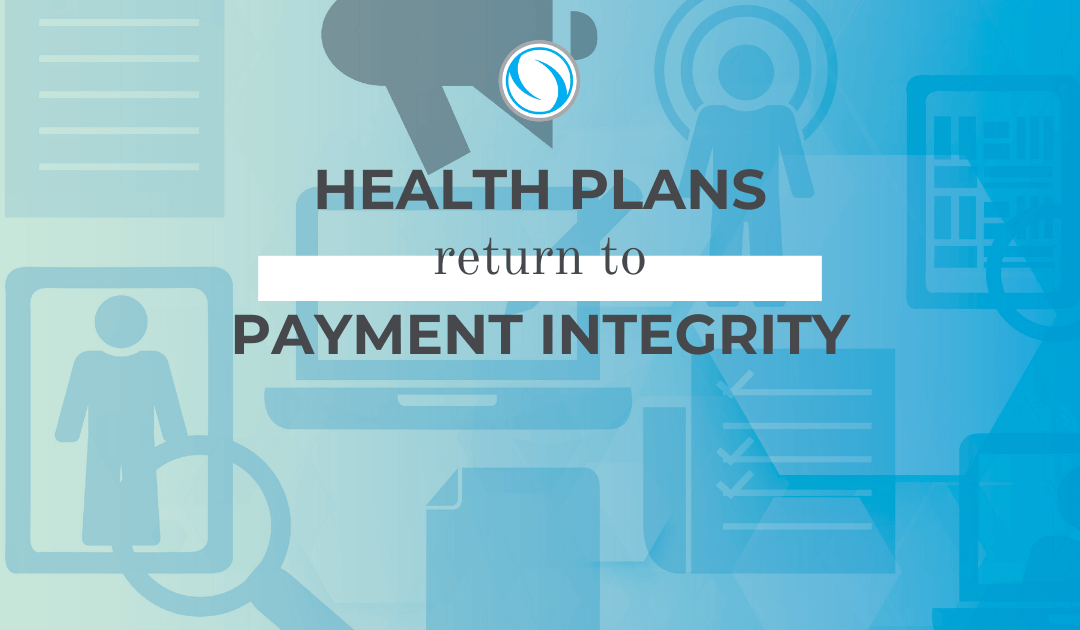 Now that the crisis-volume of COVID-19 cases has started to ease across the country, delayed elective procedures and in-person provider visits are beginning to resume. While providers return to some semblance of normalcy, health plans are returning to business as...