Burned out and Bored? Remind Your Employees Why Payment Integrity Matters
Address the "why" behind payment integrity and you'll find that health plan employees no longer feel stuck.
Most talented employees start out in their jobs with a great deal of optimism: meeting new people, learning new things, looking forward to making a positive impact. Seeking to challenge and be challenged and grow within the role and future roles. What if, instead, every day they are faced with challenges they can't surmount by working and thinking harder? What if they are surrounded by people who, in the face of such odds, have given up on that situation ever improving?
It can be really demoralizing to feel like you're not progressing toward your goals. At health plans, where payment integrity system processes have remained largely unchanged for 20+ years, this type of burnout and disengagement is a real risk.
Our 'why' is helping you get excited about payment integrity. Pareo® can free you to do the job you set out to do: innovating, instead of battling barrier after barrier.
Is Your PI Team Suffering from Burn- or Bore-Out?
We've all been there — frustrated by redundant processes, tired of the same ineffective workflows, or just bored because you're doing work that is manual (when it could be automated). How does this affect payment integrity processes? Employees who suffer from burn-out or bore-out don't have the tools or stimulation they need to contribute as much as they once did, even if they're working in their dream career.
"Actively disengaged employees cost U.S. companies between $450 – $550 billion in lost productivity per year." That's at least $14,000 per second. (source)
Burn-out, or feeling disengaged from your work to the point of stagnation, differs from bore-out which refers to extreme boredom at work (a signal that an employee isn't challenged enough). Both conditions stem from repetitive processes and are heightened when employees cannot effectively do their jobs. Overwork can further amplify employees who are feeling burned out or bored. And in the healthcare industry, where we all are asked to "do more with less" and shepherd wearisome administrative processes, chances are your PI department is burned out.
Discomfort is a hallmark of technology changes, but it's also a cure for employee burn-out. Challenging what you think you know is a healthy work process.
Health plans should gauge employee engagement and productivity in order to determine if burn-out is occurring. Due to high costs of productivity losses and the demands of the healthcare industry, you simply cannot afford to allow burn-out and bore-out to persist. Furthermore, combating burn-out can be as simple as reminding your staff "why" what they do matters.
Modernizing payment integrity is a huge opportunity, one that Pareo® helps your team manage. Arming your payment integrity department with the reasons to move forward and the right tools is a powerful cure for burn- and bore-out.
The Why Behind Pareo — and Why It Matters
Schedule a demo or meet with us in person and it won't take long before you notice: ClarisHealth is full of passionate people. It stands out  in an industry that seems a little "stuck." Our company was founded after years of working in payment integrity, years that informed our belief that technology could revolutionize the industry. Inevitably, we came to the conclusion that health plans (and providers) simply cannot do what they need to in the dark.
We felt compelled to shine a light on outdated processes and transform payment integrity. The reams of data that are collected by healthcare organizations are only useful if you can, well, use them. Many of us at ClarisHealth have been right where your employees are — met with lots of demands but ill-equipped to meet them.
That's why we understand the problems your health plan faces, and why we feel confident that we can help you solve them.
Beat Burn-out with Innovation
An innovation partner like ClarisHealth does more than just enable you to grow recoveries (though we're pretty great at that). We view our relationships with clients as a commitment to growth and innovation. We partner with you to solve the problems that have plagued your health plan for decades. If this sounds exciting, that's because it is. We've had clients say that our solution is like nothing else they've ever encountered before.
"Pareo® was unlike anything on the market. It was the only comprehensive payment integrity platform that covered all the bases. It also comes with highly valued functionality like a medical records repository and a robust analytics suite that will enable us to internalize more of our payment integrity operation.  The team at ClarisHealth has a very deep knowledge of the payment integrity market and it shows in the product they have built."
Senior Manager of Payment Integrity, State Health Plan
Your PI team will be enthused to learn that a real, powerful solution — a people-centric solution — is available from ClarisHealth. Burn-out can be transformed into passion with the right tools. Our payment integrity solution offers: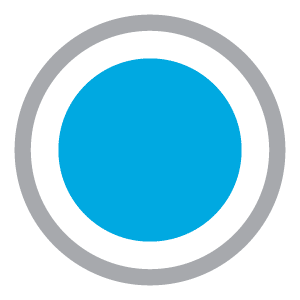 Clear processes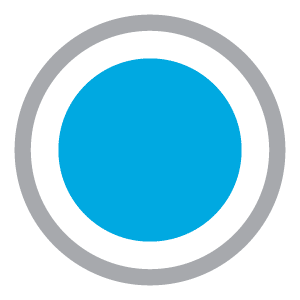 Meaningful data to impact results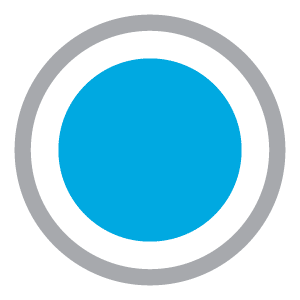 Elimination of silos and other barriers that hinder progress
Learn More
Talk to ClarisHealth about how Pareo® can transform your health plan's payment integrity operations.
Now's the time for total payment integrity
See the ClarisHealth 360-degree solution for total payment integrity in action.
Vendor Consolidation Reduces Payment Integrity Innovation
What steps should your health plan take to ensure you get the most value from your services vendors and payment integrity efforts in the face of vendor consolidation?
Reduce False Positives in Healthcare Fraud Detection
Part 2 of our series on how the SIU can use artificial intelligence to overcome common challenges. A.I. can reduce the fraud false positive rate to make the most of your limited investigator resources.
ClarisHealth Selected as a Finalist: NBJ 2021 Best in Business Awards
Leading provider of technology platform for health plans one of 20 honorees shortlisted for annual Nashville business award. ClarisHealth is honored to be selected as a finalist for the Nashville Business Journal (NBJ) Best in Business