Modernizing the SIU to Combat Healthcare FWA
For more than a decade, the SIU has relied on reactive business models. But with the rapid gains that artificial intelligence has made, health plans are beginning to embrace more adaptive technology, working smarter to deliver tangible results.
Highlights
Factors at play
Approximately 3-10% of all US healthcare spend is attributed to fraud, waste, and abuse.
The SIU is being tasked with delivering tangible results and "holding their own" as a business unit.
Current Climate
Rules-based solutions are often not equipped to upgrade their technology.
Misunderstanding of artificial intelligence by buyers / investigators, vendors overstating claims of "true A.I."
Virtual care creates novel schemes.
Looking Ahead
Organizations that fully integrate FWA and payment integrity are shown to deliver impressive ROI. This could be a framework that more payers seek to adopt. Leaders should consider thinking beyond structural integration to SIU and PI systems, data and insight generation and resolution.
Health plan leaders are becoming savvier about artificial intelligence so that they can better understand technology vendor claims.
Adaptive technologies will be an added FWA tool set to make up a greater percentage of the SIU's technology stack.
Expertise in healthcare FWA will be a differentiator to vendor-payer relationships given the unique nature and complexity of healthcare-specific schemes.
Foretold disruptions to payer operations are squarely upon us. The pandemic has served as a catalyst for many industries, especially healthcare. As health plans have found themselves needing to make rapid changes to their business models, the accelerated disruption has exposed gaps in technology and process. Anti-fraud, waste and abuse teams remained insulated from this quick-paced transformation witnessed in other health plan departments – but industry experts predict this won't last much longer.
"For much of last year, it was business as usual for the SIU, while everyone was waiting for COVID to shake out" says Mark Isbitts, VP of Program Integrity. "There was a sense that bad actors would take advantage of legacy business models, but those relying exclusively on rules-based technology had to take a wait-and see approach due to the inherent lag time in detection."
But now that trend has shifted. "The sense that FWA approaches should be more proactive and less manual is being felt by the SIU," says Isbitts.
The National Academy of Medicine (NAM) agrees. They advise that "as virtual care becomes a permanent feature of care delivery, payers will need to equip themselves to evaluate the risk for fraud and abuse."
Kyle Cheek, PhD, architect of Pareo® Fraud's deep learning architecture, offers his unique perspective informed by a career as a healthcare SIU leader and Clinical Associate Professor at the University of Illinois-Chicago. He also serves as the Director of the Center for Applied Analytics. Here, Dr. Cheek gives a look at reactive vs. adaptive business models in the SIU and how market factors require a new way of doing things.
Reactive Business Models in the SIU
Healthcare fraud, waste and abuse investigators are by necessity a risk-averse group. Rules-based technology supports a static and highly-repeatable process. The result? A static business approach that has created a norm for remedial strategies being acceptable in the SIU, which in turn makes changes difficult. Rules are, by their very nature, largely reactive and only able to capture known schemes. The best rules-based systems will offer analytics or low-level applications of artificial intelligence to try and predict possible FWA.
But the crystal ball approach isn't working anymore. "It's no coincidence that as I go back into SIUs and meet with their dedicated analytics staff, they are typically new graduates with data science skill sets. SIUs have realized they need an infusion of new ideas to generate real value and remain relevant as their businesses evolve around them," says Dr. Cheek.
Compliance with regulatory agencies is top of mind for the SIU, and that pressure may perpetuate the use of technologies that produce highly-repeatable results. When audits are conducted, payers need to show how they will answer specific schemes. This focus, in turn, may lead to an over-reliance on rules-based solutions. But Dr. Cheek cautions this is a short-sighted strategy, particularly for leaders who are looking to show big gains by challenging the SIU to hold their own.
Reactive Business Models No Longer Deliver Optimal Value
The stream of recoverable losses that can be generated from pre-defined detection models is running dry as schemes sophisticate, says Dr. Cheek. "It's becoming more difficult for rules-based systems to identify fraud, waste, and abuse and show year-over-year return because fraudsters are becoming more adept at creating claim patterns that look more generic."
This gap leaves health plans more exposed than ever. Rules-based systems can only catch highly aberrant behavior.
The typical process a rules-based system supports has limited reach:
Run multiple queries
Combine queries to see the bigger picture
Look at top of list
Take action on X%
Interestingly, whereas this approach was once "safe," it is quickly becoming riskier as the SIU's efforts are no longer fully quantified by serving as a sentinel, notes Dr. Cheek. Now, payers need to show their stakeholders how they are proactively reducing FWA and preventing leakage. Especially with virtual care models and other disruptions. Investigators are expected to deliver results by showing increased avoidance and recoveries.
Where can the SIU find value today? According to Dr. Cheek, and the health plans he consults, it's in the unknown.
Adaptive Business Models Hold Promise for the SIU
Adaptive methods use "smart" technologies that surface actionable findings which can deliver greater value to payer business units that are responsible for detecting and reducing FWA. Dr. Cheek advises SIUs to consider how more sophisticated detection methods – like the deep learning models his team developed for Pareo Fraud – are the only way payers can uncover equally sophisticated anomalies.
Adaptive tools and business models offer value by making processes more efficient, reducing costs, and minimizing overlap between the SIU and payment integrity. Benefits include:
More efficient claims selection and validation processes
Realizing administrative and operational cost savings
Reducing cost and provider abrasion by reducing false positives
Less overlap and greater insights offered through bi-directional SIU and payment integrity integration
For detecting healthcare fraud, deep learning systems must ingest an incredible amount of data from multiple sources, link the information together, and analyze it to identify complex trends and detect potential signs of fraud. A.I. can do this at a much faster speed than humans, and with greater accuracy. But smart technology relies on learning from user interaction to better classify the "problem" in order to get better over time.
"Detection solutions using A.I. cannot replace investigator expertise," says Isbitts, who notes this is a common concern that may cause SIUs to dig in further on legacy solutions. "What they can do is help the investigator find the deeper-rooted schemes and aberrance much quicker, with greater accuracy and less maintenance", he adds.
With new directives to show value, payers are realizing that rules-based system are static and unable to provide real-time detection, thus limiting overall analytic capability. Furthermore, it may take 20 or more rules (all manually developed) to capture emerging schemes, whereas a deep learning solution can detect new patterns without any programming, and continue to evolve, change and grow as more data is scored. With the rapid evolution of A.I., systems can begin telling us more about the unknown.
How can your SIU embrace adaptive business models?
On-demand: Watch a free educational webinar featuring Blue Cross of Idaho to learn how they are preparing for the future of FWA.
Deep Learning A.I. Systems Offer Adaptive Frameworks for SIU
Pareo Fraud was developed using deep learning A.I. systems which can accurately identify hidden patterns in complex data sets. The user interface provides interpretability, explaining why a provider was flagged as fraudulent.
"Explainability is a well-known kink in A.I.'s armor. We address this in our solution through a weighted metric called the 'Super Score.' Models correlate with schemes to score the likelihood of aberrance, offering investigators the ability to make more informed decisions. The SuperScore is the culmination of three previous scoring mechanisms which helps to filter out the false-positives," says Isbitts.
He began partnering with Dr. Cheek in 2019 to develop Pareo Fraud with the understanding that payers were ready for an FWA solution that could offer advanced artificial intelligence in a familiar framework, one that integrates with payment integrity to translate the SIU's work into value.
"An adaptive business initiates change; an agile business reacts to it." Forbes
A Cultural Shift is Key
The shift currently occurring in the SIU requires seasoned investigators to embrace a new way of doing things. The change from predictable to adaptive means that they will need to understand new objectives, new frameworks, and how to work effectively with data science colleagues that are joining their teams. Investigators know that the key to reducing fraud, waste, and abuse is in changing provider behavior. Deep learning A.I.-based solutions that help them gather criteria to identify patterns more quickly will help the SIU shift focus.
Creating a culture of innovation and encouraging a willingness to learn are crucial to adaptive business models.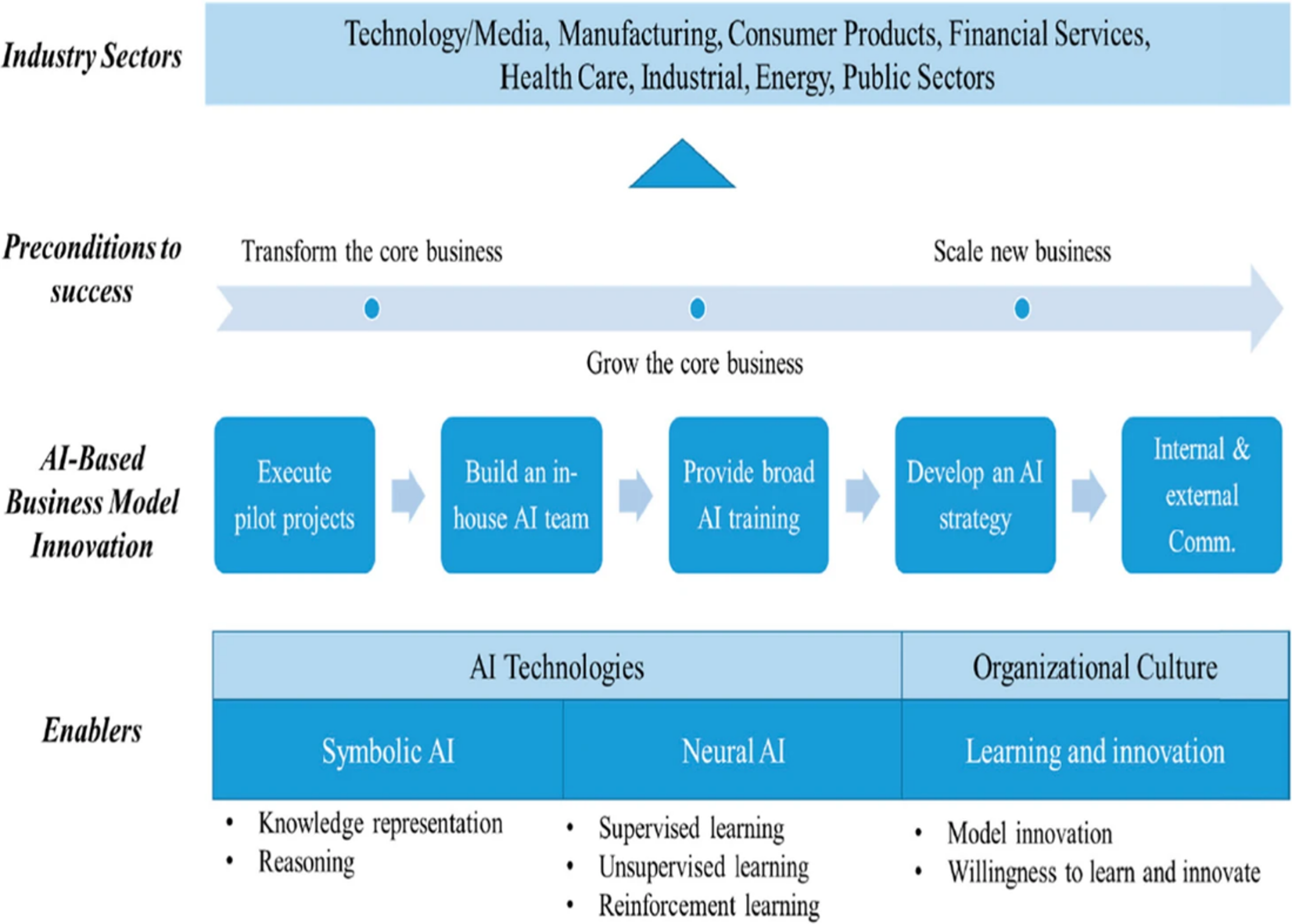 Investigators also will need reassurances that A.I. technologies are not being put in place to replace them, but rather to enhance their expert decision-making capabilities.
"Combining human intelligence and AI into augmented intelligence focuses on a supportive or assistive role for the algorithms, emphasizing that these technologies are designed to enhance human processing, cognition, and work, rather than replace it." (Source)
SIU Expertise More Valuable than Ever
The evolution of the SIU matches the one currently occurring in payment integrity departments, says Isbitts. "Health plans have a unique opportunity to innovate and show value, centralizing data to work in an adaptive business model."
And, although artificial intelligence and data science are increasingly present on specialized investigation teams, Dr. Cheek knows better than anyone that an actual understanding of healthcare fraud, waste and abuse cannot be easily replaced. "It has never been more important to marry expertise with innovation – the two cannot be untethered."
Health plans can make the most of their FWA expertise, find value in the unknown, and become more proactive with the adaptive, deep learning models in modern technology platforms like Pareo.
Now's the time for total payment integrity
See the ClarisHealth 360-degree solution for total payment integrity in action.
ClarisHealth Achieves HITRUST Risk-based, 2-year Certification to Further Mitigate Risk in Third-Party Privacy, Security and Compliance
ClarisHealth, provider of industry-leading payment integrity technology for health plans, today announced the Pareo® platform has earned Certified status for information security by HITRUST. HITRUST Risk-based, 2-year (r2) Certified ...
For the 3rd Time, ClarisHealth Appears on Inc. 5000, Ranking No. 2362
Today, Inc. revealed that ClarisHealth, provider of the industry's leading payment integrity platform for health plans, is No. 2362 on the 2022 Inc. 5000 list. This is the third year running that the company has ranked on the list.
ClarisHealth Awarded No. 251 on Financial Times' List of Fastest Growing Companies in the Americas 2022
ClarisHealth, leading provider of payment integrity technology for health plans, today announced it is No. 251 on the Financial Times' list of the fastest growing companies in the Americas for 2022.