How to Vet a Third-Party Vendor for Your Health Plan
Pareo® makes it easier than ever to add third-party vendors to your payment integrity operations. Here's a list of questions to ask new suppliers when interviewing them.
A strategic mix of payment integrity suppliers can propel your health plan's cost containment efforts far beyond relying upon internal resources alone. Because Pareo® makes it easier than ever to add suppliers to your payment integrity operations, your health plan likely will want to pursue new partnerships. But not all suppliers are created equal. Your health plan will need to determine which suppliers will be the best fit for your organization.
What makes a good third-party vendor? Here's a list of questions to get you started.
Technical Aptitude: Do they have the IT bandwidth to deliver needed files?
An ideal third-party supplier will be a partner to your health plan, working alongside you to find a solution. An organization that demonstrates an ease with technology should be a great fit with your health plan, as they'll need to demonstrate technical aptitude in order to truly partner with you. If you find a potential supplier inflexible now, that attribute is unlikely to change as your needs grow more complex.
Red Flag:
If a third-party supplier does not have key insight into their operations regarding technical development, this may speak to a low technical aptitude. You should find out if they outsource their IT support, which poses a challenge to timelines and makes it less likely you'll have direct access to those resources.
Pareo® offers great flexibility in this area, so suppliers won't need to dedicate a significant amount of IT resources. However, a health plan needs to reduce technical complexity, so it's important to align with a business partner who achieves that.
Communication: How is a supplier producing identifications?
It's not just the volume of identifications that matters when choosing a supplier — quality matters, too. Suppliers need to demonstrate that they understand your health plan's abilities in order to be an optimal partner. Ask a potential business partner if their reporting is more than just revenue goals. Your health plan will need more information than just dollars identified over a period of time. Other information that helps includes: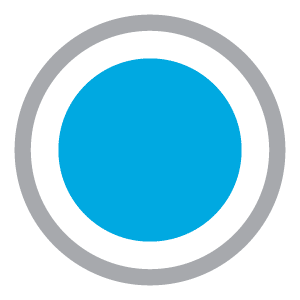 Information that identifies current gaps in claims edits and other revenue functions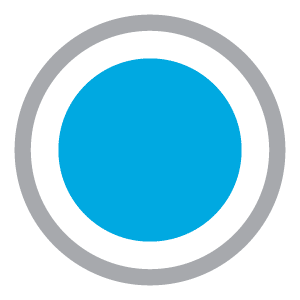 Trendlines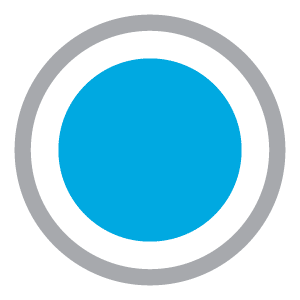 Meaningful information (not just numbers)
Red Flag:
How much context does a supplier provide in their "reporting scorecard" (a common feature from third-party vendors). Often times, we see recoveries and numbers of identifications included but sometimes no context is given. Providing insights to payers is far more important, even though suppliers are limited to their own purview.
R&D: How often will a supplier be delivering new concepts?
Suppliers have the potential to be your own "Research and Development" shop. So you'll want to establish how often a new supplier will be able to provide you with new concepts, which may also help you evaluate their ability to scale alongside your health plan. Furthermore, ask if the concepts are custom to your particular scenarios, or more broadly applicable to all their health plan clients.
Red Flag:
After implementation, can a supplier demonstrate that they've provided promised deliverables to other clients? Past adherence to deliverables is the best indicator of future performance. Pareo® allows you to see which suppliers are providing new concepts and how successful those concepts are over time.
Post Go-Live: After launching, will senior leaders still be involved with your account?
Senior-level engagement within the organization of a third-party vendor can be telling when it comes to value. Post go-live, engagement by upper management can go down significantly. Ask a supplier how they "hand off" clients internally, and how this will affect you. Establish a plan going forward.
Red Flag:
Your supplier's plan should involve more than just selling you on additional services. Collaboration is key when forming a plan that moves you out of go-live and into an ongoing relationship. Focusing on revenue, rather than partnership, can lead to difficulties working with a supplier. For example, is there an additional cost every time you ask for something, like training?
A good sign that a supplier can provide the value you need is if they ask you for feedback. Suppliers with a focus on partnership and collaboration — that extends beyond launch — want to preserve their relationship with you. They will value your opinion and remain diligent about helping you solve problems, even those not included in the initial scope.
Other Considerations: Level of Commitment and Turnaround Time on Requests
Health plans want to evaluate the commitment of a potential vendor before engaging them as a business partner. As signs of commitment, expect an ideal supplier to give you multiple points of contact, rather than one individual. Access to a team allows for better communication and greater innovation. Additionally, identify resource allocation over time. Will fewer and fewer people be dedicated to your health plan as time goes on?
You'll also want to ask a supplier about the turnaround time on requests. In general, does that time frame look like weeks or a year? Does the supplier have a very particular way of doing things (an established process, data formatting protocols) that require a lot of output/effort from your health plan?
Red Flag:
Who does the heavy lifting when your health plan makes a request? If you are working harder than a vendor on communication and execution, that's a sure sign to take your business elsewhere.
Supplier Optimization: A Win for Everyone
Health plans need more suppliers to see larger gains in their recoveries. But ongoing management historically has been tedious (at best). Not so with Pareo® Supplier Optimization, a feature that allows health plans and suppliers to "plug in" to data sharing and even set KPIs, personalized to individual vendors. When information is readily available, health plans can easily add more suppliers and, in turn, those suppliers can quickly implement solutions.
Now's the time for total payment integrity
See the ClarisHealth 360-degree solution for total payment integrity in action.
ClarisHealth Hires Gary Eeds as Chief Operating Officer
Healthcare technology delivery veteran joins senior leadership team to scale adoption of enterprise payment integrity platform for health plans. As Chief Operating Officer, Eeds is excited to join ClarisHealth to continue the mission ...
ClarisHealth Makes the Inc. 5000 4 Years in a Row
ClarisHealth, provider of the industry-leading payment integrity technology platform Pareo®, today announced it ranked for the fourth year in a row on the Inc. 5000. ClarisHealth attributes its sustained revenue hyper-growth rate to ...
Will Artificial Intelligence Finally Make Good on its Promise to Healthcare?
Artificial Intelligence is making the leap from much-hyped "trend" for healthcare technology to more widespread adoption. Here's what A.I. is — and isn't — and how health plans are proving its value. Artificial Intelligence for ...